Be sure to join us tonight at the Washington Bikes Pioneer Square Offices to Celebrate!
It's a big day for bicycling in Washington state. Today, for the seventh year in a row, the League of American Bicyclists ranked Washington state the most bike-friendly state in the Union.
Bike tourism and travel in Washington state is also getting a boost with tonight's book release of Cycling Sojourner – A Guide to the Best Multi-Day Tours in Washington – be sure to join us tonight (Thursday, May 1 at 5:30 pm for the party at our Seattle offices in Pioneer Square) to get your book, try out Schooner Exact's Ale-Liance IPA, meet the authors of Cycling Sojourner, and party with bicyclists celebrating the book release and the first day of bike month.
Last, but definitely not least, Governor Jay Inslee has proclaimed May Bike Month in Washington state! In the proclamation he notes the importance of bicycling for transportation, the environment, and economic development statewide. We couldn't agree more!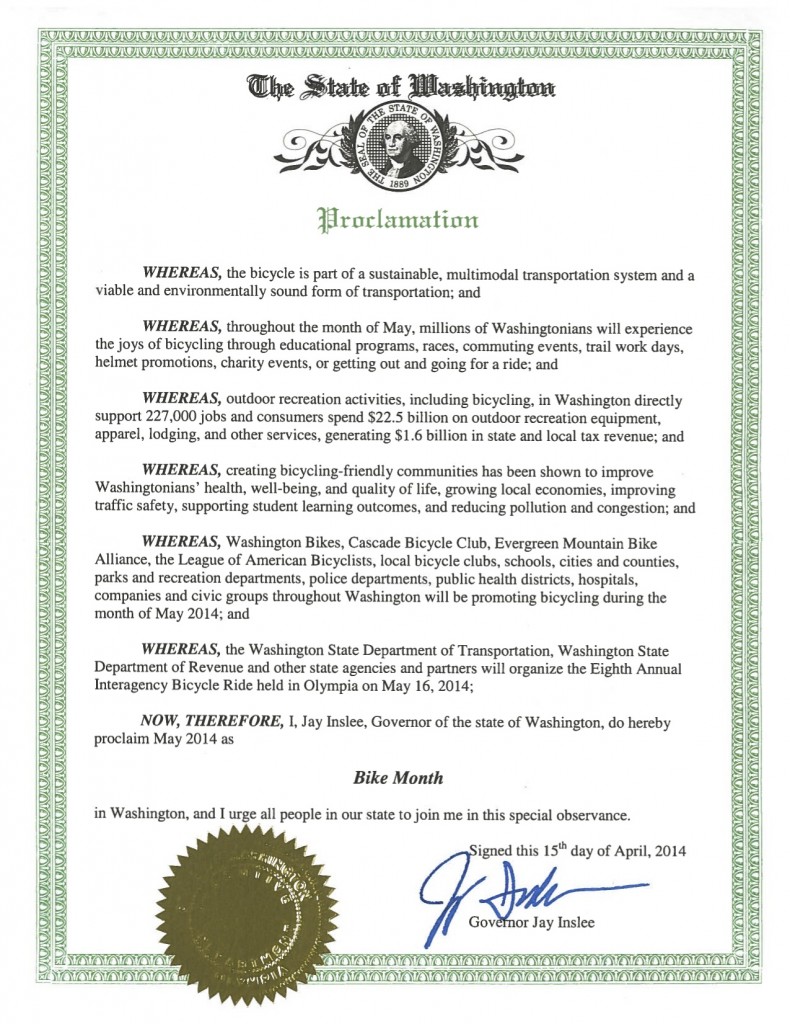 Join us tonight for the party and check out the original proclamation in our office. You too can sign your name proclaiming May as Bike Month!
See you tonight!