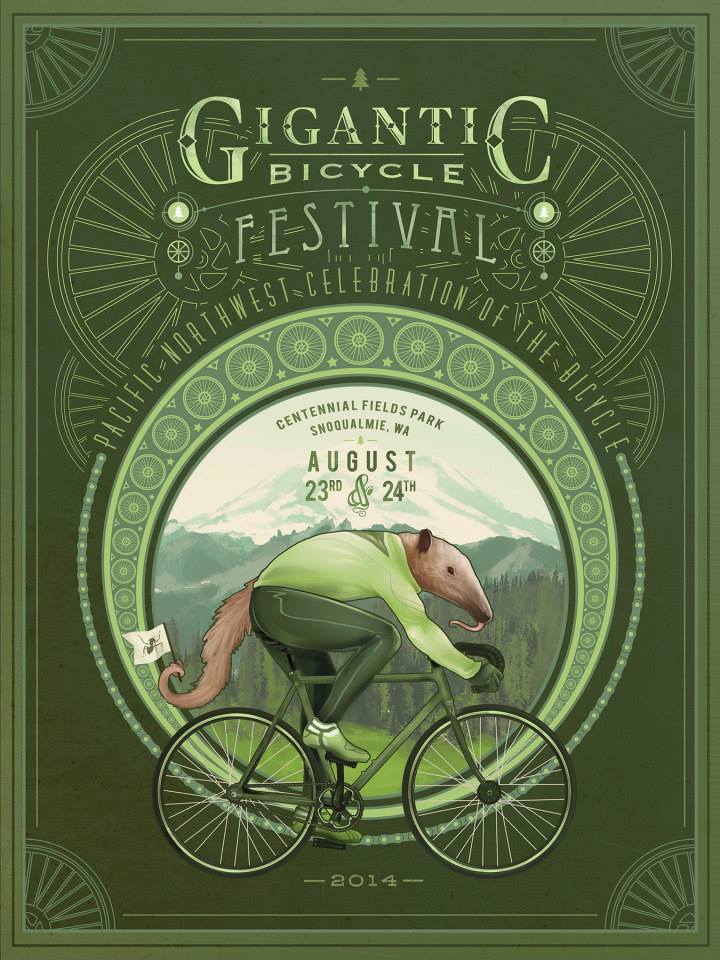 Looking for something bikey and musical to do the weekend of August 23 & 24? You better reserve it for Gigantic Bicycle Festival and the WA Bikes team.
Gigantic Bicycle is a Pacific Northwest summer celebration of bicycle culture. The festival combines live music, visual and performance art, film, hand-built bicycles, speakers, and more into a two-day event in Snoqualmie.
Nearly one-third of the Gigantic Bicycle Festival attendees will arrive by bike on Saturday, August 23 as part of a supported ride from Magnuson Park in Seattle to the festival grounds in Snoqualmie. We hope you'll be one of them when you register as a team rider for Washington Bikes.
Register as a team rider for Washington Bikes and Gigantic will donate 15% of your registration fee to Washington Bikes at no extra cost to you. Select Washington Bikes as your team and use the password "washingtonbikes."
Rider registration includes a weekend festival pass, a Gigantic Bicycle Festival jersey, and Bike Reels screenings and Inky Spokes gallery events throughout the year. You have two fairly challenging routes to choose from: a century ride and a 77-mile option.
Overnight camping is available as an add-on option for the ride so you can make a weekend of it. Go to the Gigantic Bicycle Festival website to learn more about the event and their weekend line-up.