The election is over and now it is time to hold the new Seattle City Council members accountable for their campaign promises to support more funding for bike infrastructure and safer streets.
Big issues affecting the future of bicycling in Seattle will come before the City Council for a vote in 2024, including a new Seattle Transportation Plan and a transportation levy that will fund bike infrastructure. The good news is that all seven city councilors promised, in response to our candidate questionnaire, to vote for a levy that will "significantly fund biking, walking, and transit."
In addition, all seven unanimously answered yes when we asked if they will prioritize the safety of people over the speed of cars. They were also unanimous in promising to include safety upgrades in all road projects.
Read our Scorecard below to see where the new City Council members stand on issues including: building bike lanes on arterial streets, funding for multi-modal investments, and creating a safe bike network in South Seattle.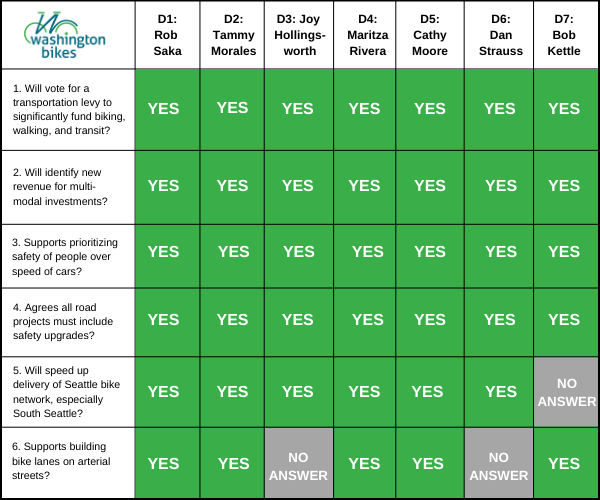 Washington Bikes is hopeful that the City Council that convenes in 2024 will stand up for biking, walking, and rolling. It is the job of voters and the bicycling community to remind councilors of their promises and to push them them to make Seattle more bikeable.
We are encouraged that two of Washington Bikes' endorsed candidates–Tammy Morales in District 2, and Dan Strauss in District 6–will be the most senior members of the City Council. Both Morales and Strauss earned our endorsement because of efforts to make their districts more bike-friendly during their current term. Now, as the two most senior council members, their leadership in this upcoming term will be critical to achieving our policy goals for biking citywide.
Below, we have compiled a scorecard of where the new City Council members stand on issues related to important bike infrastructure improvements in their individual districts.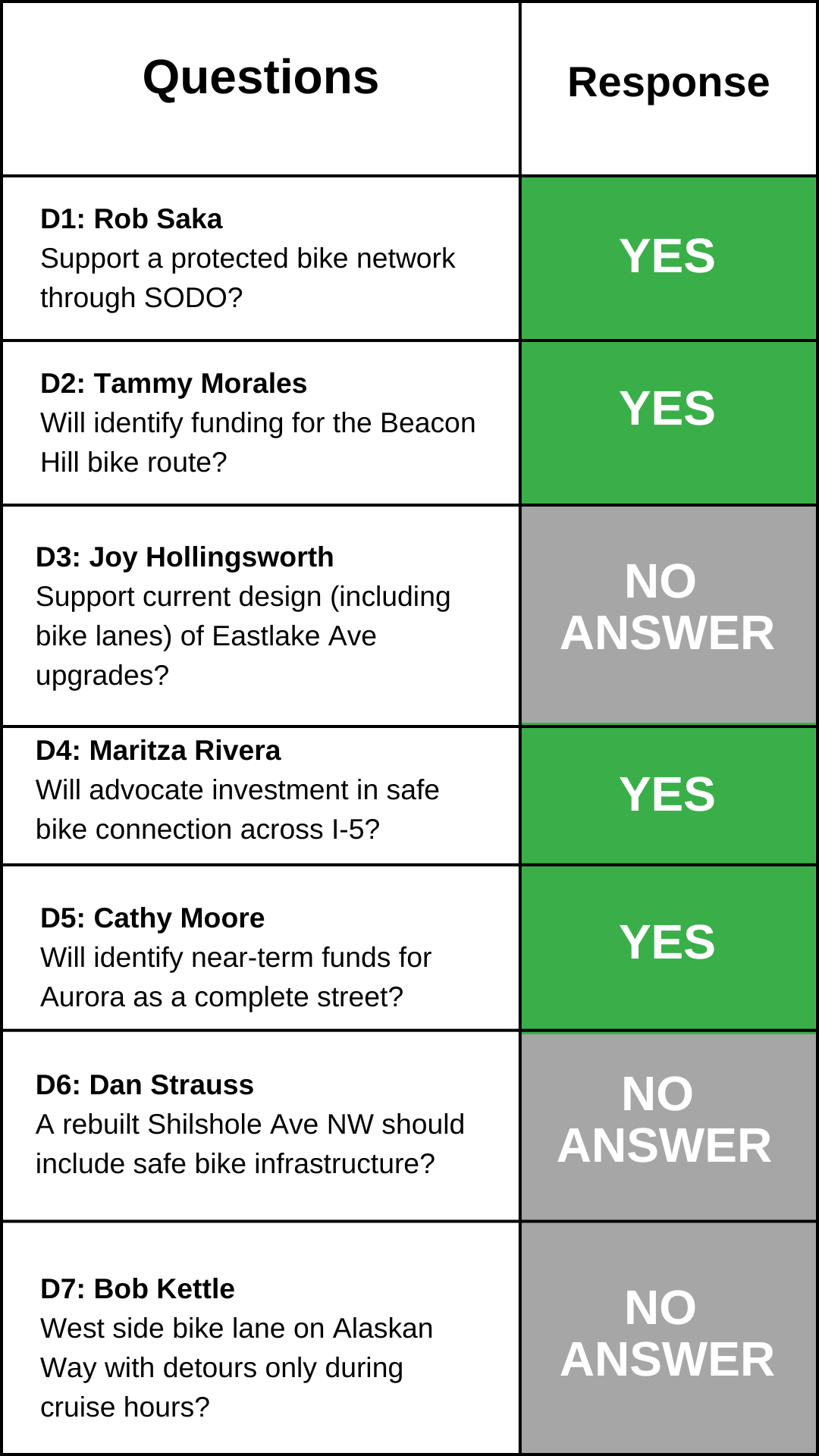 View all the questions we asked candidates statewide and in Seattle here.