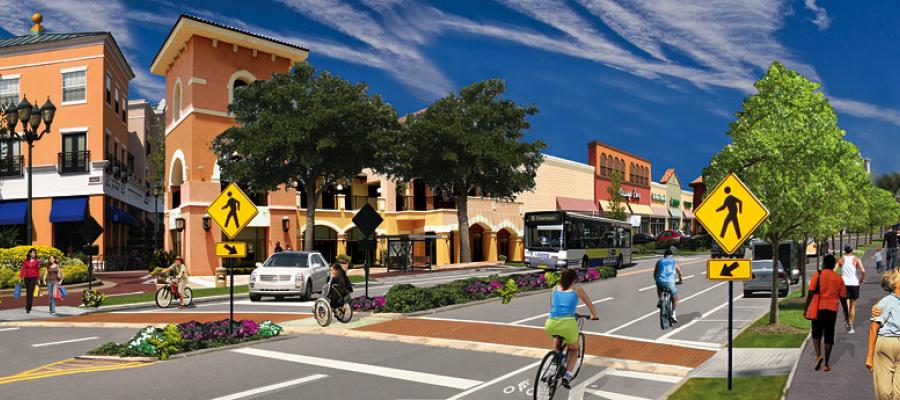 A new law that went into effect July 1 requires Washington state highway planners to implement "Complete Streets" designs on projects over $500,000.
Learn more about this huge shift in how we design state highway projects to make Washington safer for biking and active transportation during the Washington Bike, Walk, Roll Summit.
They're known pejoratively as "stroads," poorly designed city roads that favor high-speed traffic over bikeability, walkability, and safety.
Washington state, and communities across the United States, are filled with stroads due to outdated transportation policies that prioritize motor vehicle traffic over active transportation.
But a huge change is coming that makes Washington state a national leader in the movement to transform unsafe stroads into Complete Streets that enhance safety.
A new state law that went into effect on July 1 requires state transportation projects costing more than $500,000 to incorporate Complete Streets principles into their design. The goal is to improve safety, mobility, and accessibility for all road users.
Learn more about this paradigm-shifting law on Sept. 28 during the three-day virtual Washington Bike, Walk, Roll Summit, which takes place this year from Wednesday to Friday, Sept. 28-30, and resumes on Monday Oct. 3. Register for the free Summit here.
On Sept. 28, officials from the Washington State Department of Transportation (WSDOT) will explain the impacts of this new law during their presentation, "Complete Streets Requirements for State Transportation Projects." City planners, transportation consultants, biking and walking advocates, academics, and all concerned citizens are invited to attend the free session, which will be presented by WSDOT staff members Celeste Gilman and Kenneth Loen.
State Transportation Secretary Roger Millar will give a welcome address on Monday, Oct. 4, followed by a workshop with state and federal transportation officials titled "Show us the Money," which will offer advice on how communities can tap state and federal dollars.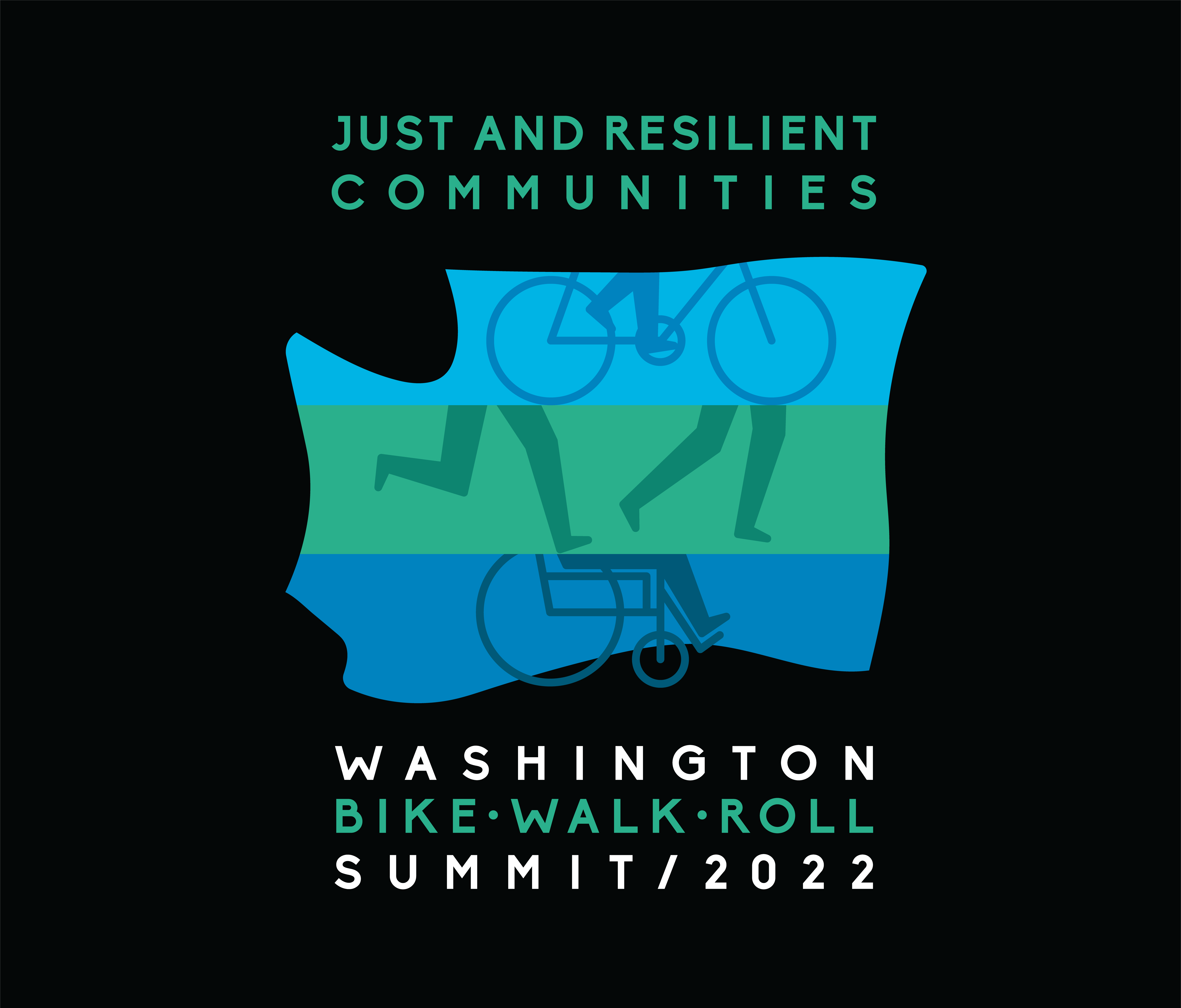 What's a Complete Street?
Complete Streets are the antidote to dangerous, ugly, and expensive "stroads" and incomplete streets.
"Incomplete streets are the result of a process that fails to consider the needs of all people," according to Smart Growth America and the National Complete Streets Coalition. "The end product is a street that spans a spectrum from uncomfortable to downright deadly for those not using a car."
Think of Aurora Avenue in Seattle, State Route 7 in Pierce County, and the Gorst bottleneck between Bremerton and Port Orchard in Kitsap County–or the many state highways that bisect communities.
The Complete Streets requirement was included in the Move Ahead Washington transportation funding package approved by the Washington State Legislature in early 2022. With a "historic and unprecedented" $1.3 billion in spending for protected bike lanes, multi-use trails, Safe Routes to Schools, biking and walking infrastructure, and a new statewide school-based bicycle safety education program, Move Ahead Washington makes Washington state a leader in the effort to make bicycling safer, easier, and more popular.

The Complete Streets requirement is among the most impactful measures in the Move Ahead Washington package. It directs WSDOT to "improve the safety, mobility and accessibility of state highways" through the incorporation of Complete Streets principles into projects costing more than $500,000.
"This directive will accelerate and enhance WSDOT's efforts to become more multimodal. And it puts Washington at the forefront of the Complete Streets movement," says Vicky Clarke, policy director for Washington Bikes and Cascade Bicycle Club. "We look forward to working with WSDOT and active transportation advocates across the state as the projects influenced by this new policy are built."

This requirement applies to state highways–also known as State Routes that have an SR designation in their name–which pass through population centers. Learn more on the WSDOT Complete Streets landing page.

"It's really exciting work we are getting to do here," says Gilman, strategic policy administrator in WSDOT's Active Transportation Division. Gilman stresses that there will be no one-size-fits-all approach, but rather that each project will differ and include direct input from communities in terms of the infrastructure they desire.

"The solutions will look different in each location. We are going to look at the context of the place and identify gaps in our walking and bicycling facilities and fill them in," Gilman says.

A National Movement to Reduce Traffic Violence

The new state requirement comes as the Complete Streets movement gains momentum nationally. Earlier this year, the Federal Highway Administration delivered the report, "Moving to a Complete Streets Design Model," to Congress.

The Complete Streets movement also comes amidst a rise in traffic deaths both in Washington and nationally that highlights the need for better road and highway design.

Vermont is the only other state with a Complete Streets mandate.

Register for the free virtual Washington Bike, Walk, Roll Summit to participate in this session, and check out the full Summit agenda, which will include 14 sessions with a theme of Building Just and Resilient Communities.