Washington Bikes announces its legislative and policy agenda for reducing traffic violence and protecting vulnerable road users.
Restrict right turns on red, lower the legal blood-alcohol limit, mandate driver education, speed up investments in sidewalks and protected bike lanes, and raise fees for the heaviest and deadliest vehicles.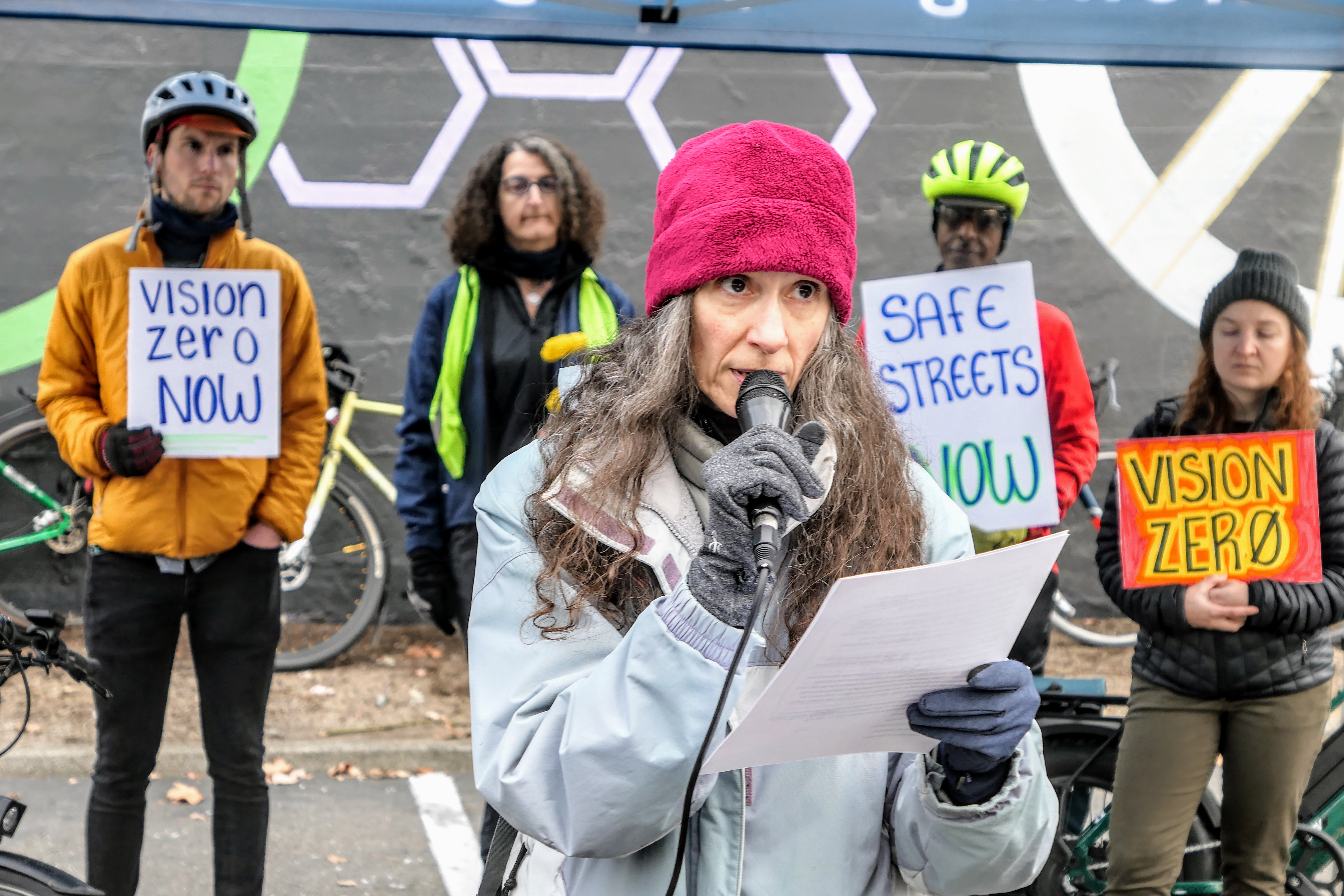 Washington Bikes and a coalition of bike and pedestrian safety advocates, elected officials, and family members who have lost loved ones to traffic violence held three press conferences Monday (Nov. 21) to demand state and local action and policy changes to address the growing public health crisis of motor vehicles killing people bicycling and walking.
Speaking at the events in Seattle, Everett, and Pierce County, Washington Bikes called on legislators to approve four policy changes:
Lower Washington state's legal blood-alcohol limit to 0.05.
Make dangerous intersections safer by outlawing right-on-red turns in areas with high foot and bike traffic.
Require driver education as a condition of getting a license.
Raise fees for the deadliest vehicles.
Speakers at the press conferences included:
Amber Weilert, whose 13-year-old son, Michael, was killed by a motor vehicle in a Pierce County crosswalk in July;
Claudia Mason (pictured above), widow of Robb Mason who was killed by a hit-and-run driver while bicycling in Seattle in July;
Other speakers included Seattle City Councilor Teresa Mosqueda (pictured below); Everett City Councilors Paula Rhyne and Liz Vogeli, Snohomish County Councilor Megan Dunn, Tacoma City Councilor Kristina Walker, Pierce County Councilor Ryan Mello, and representatives from the Washington State Department of Transportation, as well as advocates including the Snohomish County Transportation Coalition and Tacoma's Downtown on the Go.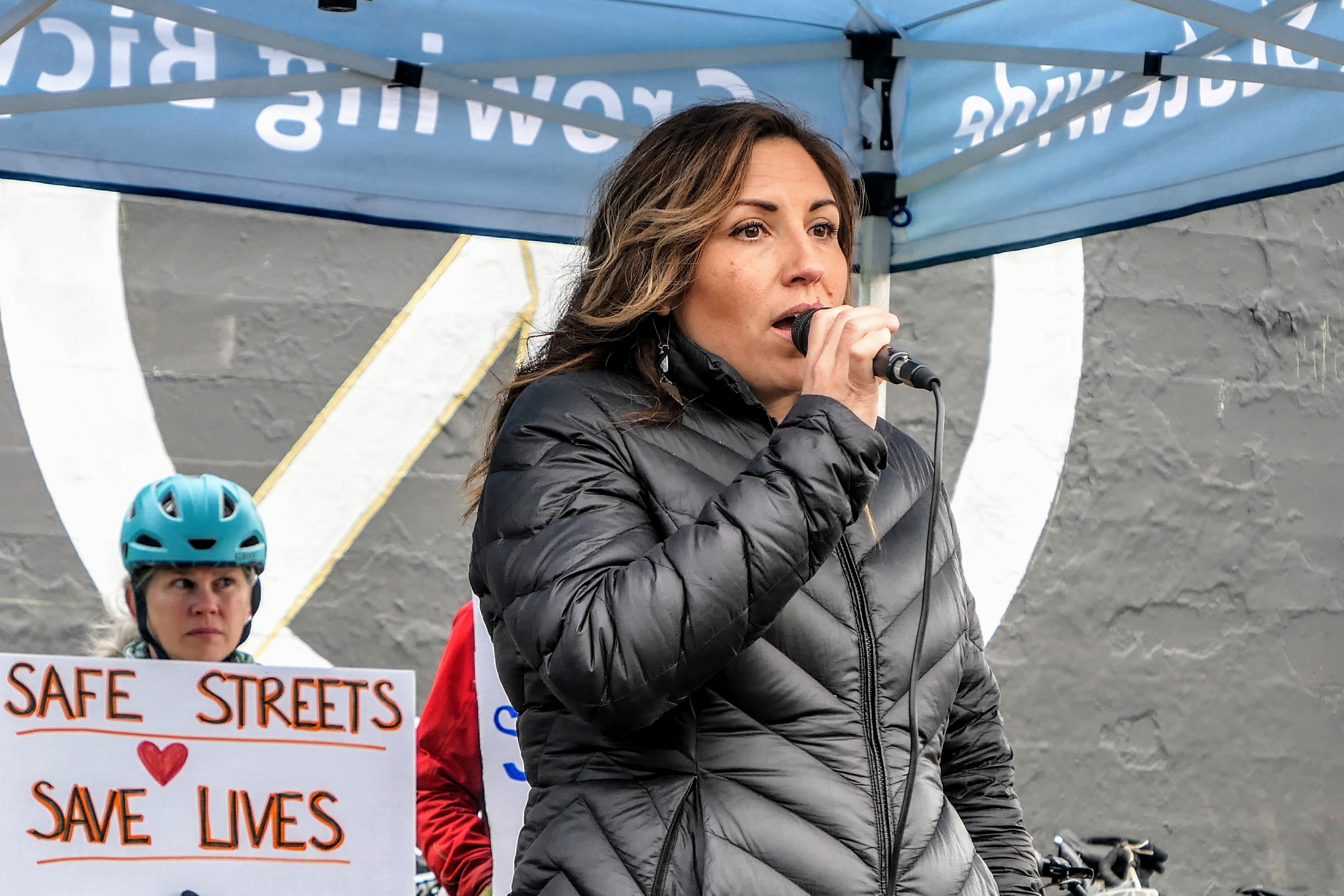 Executive Director Lee Lambert and Policy Director Vicky Clarke spoke on behalf of Washington Bikes. In addition to policy changes, speakers talked about the emotional trauma of losing loved ones, highlighted data that shows a deadly upward trend of preventable fatalities, and called for greater public awareness and media attention to traffic violence.
The three press conferences came one day following World Day of Remembrance for Road Traffic Victims on Sunday, Nov. 20. Following the Seattle press conference, a group of people on bikes pedaled to City Hall, where Seattle Neighborhood Greenways representatives set out 190 pairs of shoes to represent the 190 people who have died in the city in vehicle crashes since 2015, when the city adopted a goal of zero serious injuries and fatalities by 2030.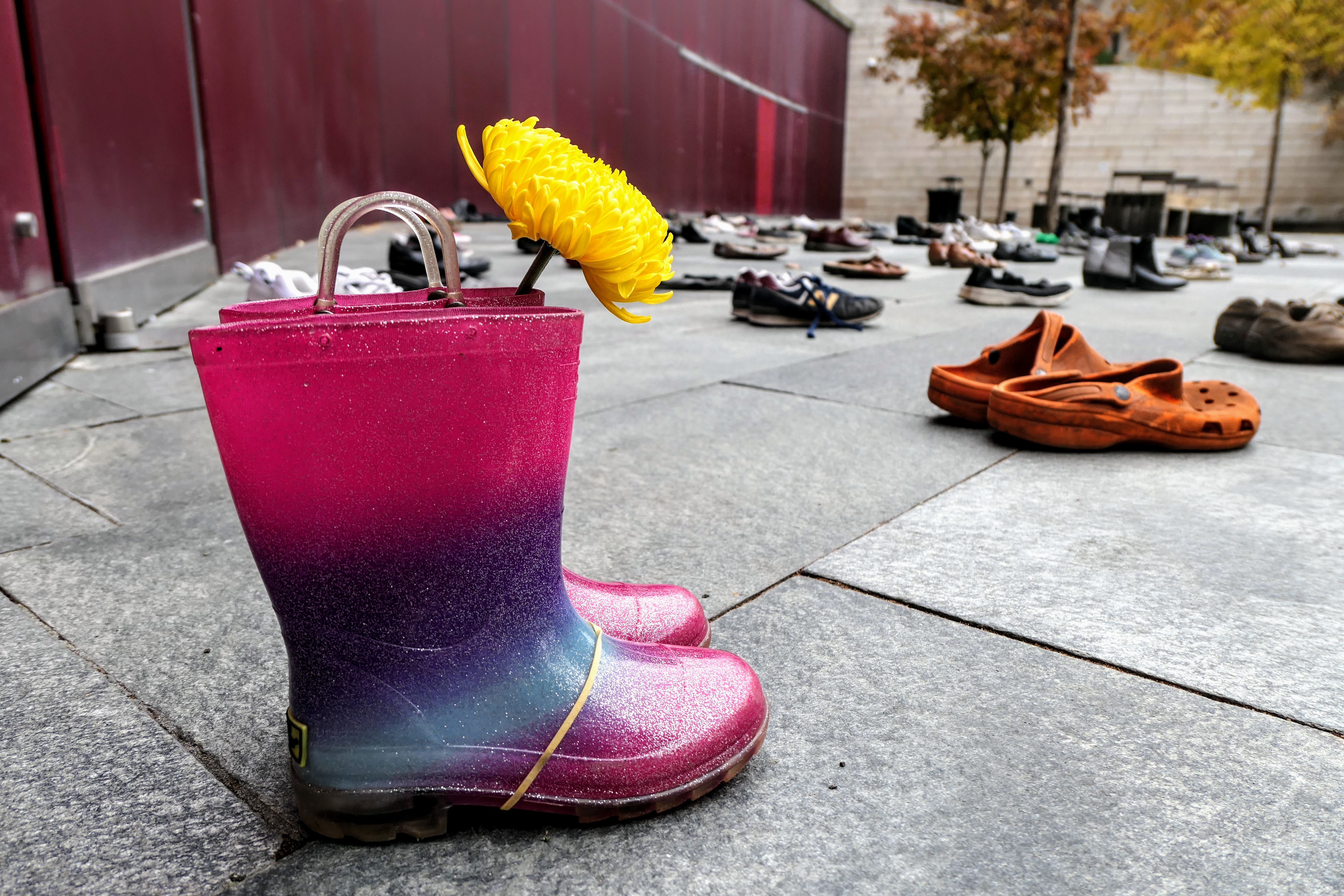 Deadlier Roads Statistics
Motor vehicles have killed at least 17 people walking and bicycling so far this year in Seattle, with a spike in hit-and-run deaths and injuries.
190 people have died on Seattle streets since the city announced its Vision Zero commitment.
Statewide there were 159 fatal crashes involving people walking or bicycling in 2021, the highest number in a decade, according to preliminary data. 
Pierce County saw the worst increase of any Washington community in traffic violence from 2020 to 2021, with more than 98 people dying. 22 pedestrians died in Pierce County in 2021.
There have been 40 fatal crashes within Snohomish County this year as of Nov. 3, marking an upward trend since 2013. Seven fatal crashes including five fatal crashes involving pedestrians occurred on the SR99 corridor–the most in a decade. 
Washington state traffic deaths in 2021 were the highest they've been in two decades. In 2022 the state is on pace for the highest number of traffic deaths in 30 years. Deaths are rising fastest for people walking and biking. Between 2020 and 2021 we saw a more than 30 percent increase in deaths of people biking and walking, with a larger increase in fatalities of Black, American Indian and Alaska Native individuals.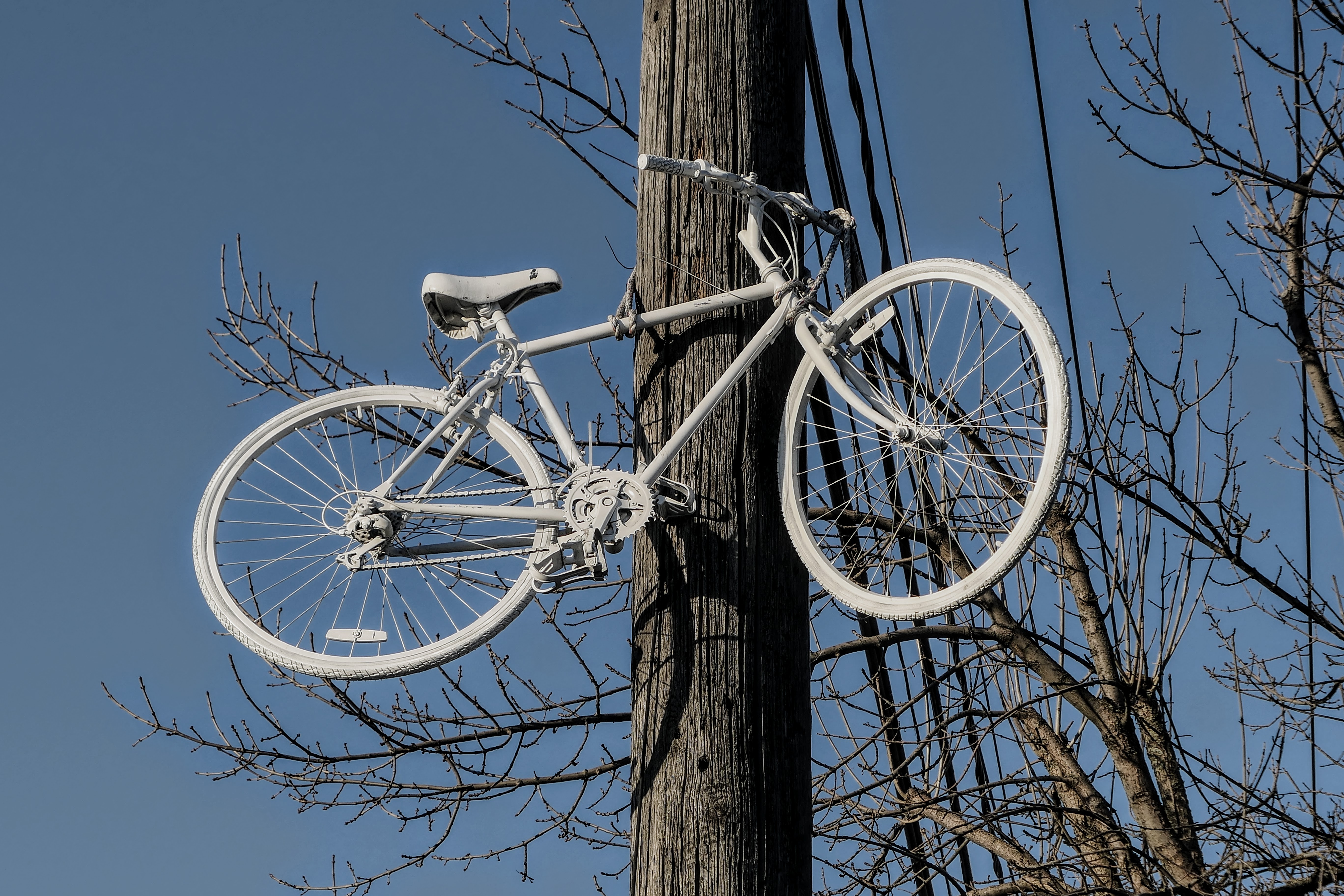 Factors Driving Increased Fatalities
Washington Bikes has identified multiple factors causing the epidemic of traffic violence:
Worsening driver behavior including an increase in speeding, distracted and impaired driving, hit-and-run incidents, road rage, and a breakdown in the norms of safe driving.
Poorly designed roadways that lack safe infrastructure for people biking and walking, and which prioritize the fast-movement of motor vehicles.
A proliferation of larger and deadlier vehicles that are more likely to kill people biking and walking.
Washington Bikes Policy Proposals
Washington Bikes will work with legislators and local elected officials to push the following policy proposals:
Point-Zero-Five Saves Lives: Lower the legal blood-alcohol limit for driving to 0.05 percent.

Roughly half of crashes involve drunk or impaired drivers, and that number is rising. Utah implemented this change and saw an immediate reduction in impaired driving. More than 100 countries have a 0.05 limit, or lower.

Wrong on Red. Eliminate right turns on red in areas with high foot traffic and alongside bike lanes.

Intersections are the most dangerous places for people walking and biking. More than 80 percent of crashes in Seattle occur at intersections, and more than one in five crashes statewide.

Educate Young Drivers: Require driver education as a condition of getting a license.

A third of fatal and serious injury crashes involve drivers under the age of 25. Washington residents are allowed to skip driver education if they get a license after the age of 18, and fewer than half of young drivers have received driver education in our state.

Heavier is Deadlier: Increase fees for larger, deadlier vehicles to pay for safety education campaigns.
Quotes from Speakers: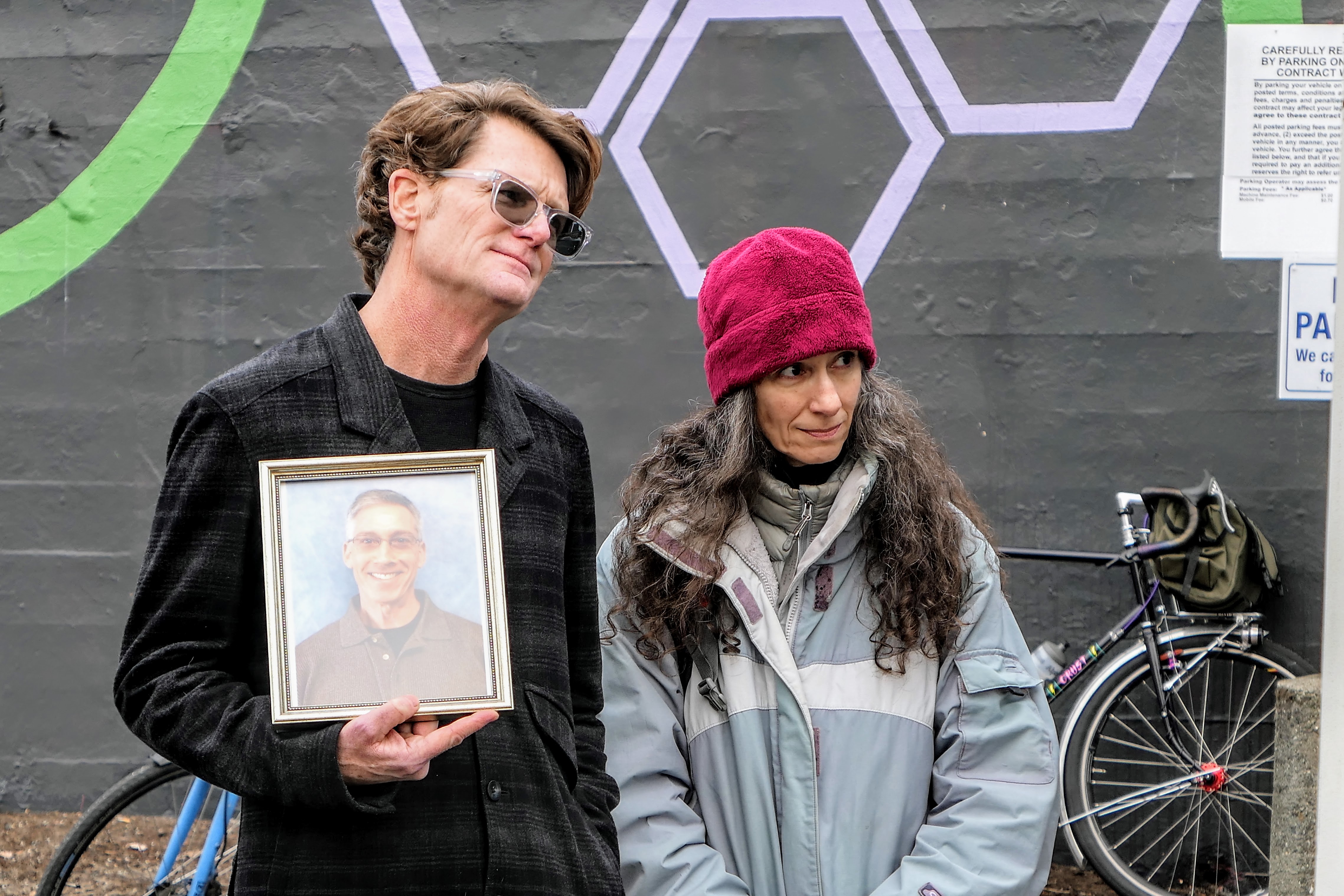 Claudia Mason, pictured above with attorney Bob Anderton holding a photo of Robb: "Since Robb was killed my life has been devastated."
Seattle City Councilor Teresa Mosqueda: "We are trying to encourage more people to be able to get to the places they need to go using a bicycle and alternative modes of transportation. And we need to make that choice safe. Because right now for so many people who don't have the option of owning a vehicle or reliable transit, we are forcing them onto unsafe streets. We are forcing them into situations where they are risking their lives everyday."
Vicky Clarke: "This is a statewide problem, and that is why in 2023 we are calling on the state Legislature to enact the policy changes that we know will alleviate the leading causes of crashes."