Washington Bikes is pleased to announce it's slate of early endorsements; these are elected officials who've been leading the way to create communities that embrace safe, easy to access places for people to bike and walk, knowing that the benefits are many. The Washington Bikes endorsement speaks to thousands of engaged Washingtonians statewide who care about a range of issues. From wanting more connected trails, to safer neighborhood streets, to more opportunities for physical activity, Washingtonians are looking for leaders who will advance these priorities.
Washington Bikes works to secure funding for bicycle infrastructure and policies that increase access and safety. To make that happen, it matters who Washington's elected leaders are. Please read on to learn more about the Washington Bikes' early endorsements. Washington Bikes will make endorsements in the general election as well.
Washington Bikes 2019 early endorsement recommendations: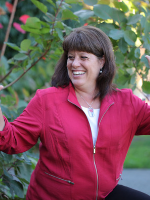 Claudia Balducci
King County Councilmember, District 6
https://www.claudiabalducci.com/
As the chair of the Budget and Fiscal Management Committee, which oversees infrastructure funding including the King County Parks, Trails, and Open Space Replacement Levy, Councilmember Balducci has worked to ensure active transportation infrastructure is built throughout King County.
In particular, Councilmember Balducci has championed the Eastside Rail Corridor. As co-chair of the Eastside Rail Corridor's Regional Advisory Council, Councilmember Balducci has worked to prioritize connectivity, advance equity, and develop a cohesive brand identity for the corridor to ensure a consistent user experience.
As a Sound Transit board member, Councilmember Balducci has advocated for System Access funding in ST3 and other measures to improve first/last mile transit connections by bike.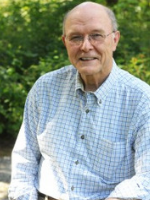 John Stokes
Bellevue City Councilmember, Position 1
http://johnstokes.org/
Councilmember Stokes has been a big proponent of the Eastside Rail Corridor and demonstrated conviction around developing the Bellevue Bike Network, Eastside Rail Corridor, and the Grand Connection. His voting record is consistent with these priorities.
As a member of the Eastside Rail Corridor Regional Advisory Council, he's an engaged champion of this regionally significant multi-use trail.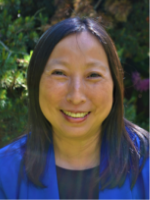 Janice Zahn
Bellevue City Councilmember, Position 5
http://www.janicezahn.org/
Councilmember Zahn is a vocal champion of biking as a safe and accessible transportation option. She has articulated support for bikeshare and Vision Zero. Her voting record is consistent with these priorities, and she's been an effective voice on council for the potential of biking in Bellevue.
Councilmember Zahn recently brought the conversation to Bellevue around how the new statewide Vulnerable User/Safe Passing law affects Bellevue, and is supportive of full buildout of the Bellevue Bike Network.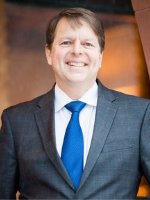 Breean Beggs
Spokane City Councilmember, Council President
https://www.electbeggs.com/
As the chair of the Spokane City Council Public Infrastructure and Environmental Sustainability Committee, which oversees construction of streets and other large infrastructure projects, Councilmember Beggs has worked to ensure active transportation projects are part of new infrastructure built throughout Spokane.
Councilmember Beggs led efforts to substantially increase funding for construction of new sidewalks, paving unpaved streets and additional traffic calming projects throughout the city. Additionally, he's been supportive supportive of a direct, connected and safe bicycle route coming off of the new University District bicycle and pedestrian bridge, connecting people who walk and bike to one of the city's economic districts. Councilmember Beggs helped broker a compromise that will lead to the development of a trail.