This November let's elect bike champions to pave the way for Eastside communities to take bold steps in creating safe places to walk, bike and get to transit, for all people, regardless of age and ability. Sign up today to elect these bike champions and read on about what's at stake in east King County this election.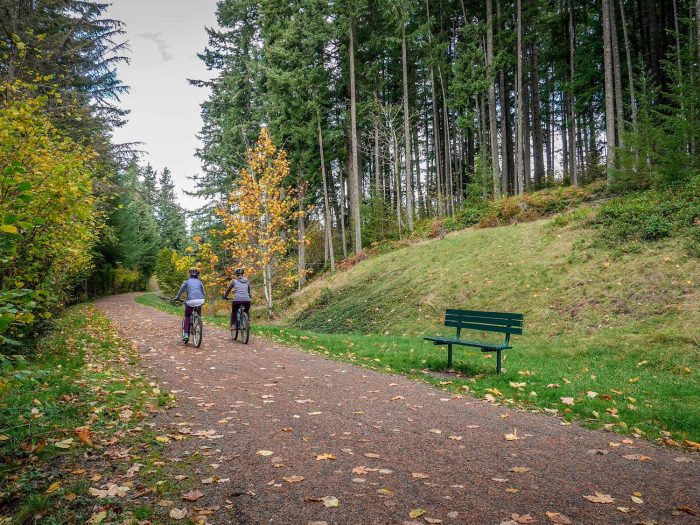 Washington Bikes 2017 Eastside Endorsements:
45th legislative district
Bellevue
Bothell
Kenmore
Kirkland
Mercer Island
Redmond
Renton
Sammamish
Washington Bikes has endorsed state Senate and city council candidates in nine Eastside communities this year. That's because from Kenmore to Renton, and everywhere in between, there's growing demand for safe places to bike. Bike-friendly leaders are needed now to help deliver on key projects and funding already underway in some communities, and in demand in all communities.
Completing Trails Networks
From the Burke Gilman to the East Lake Sammamish trails, there is an almost-connected trail network that knits together Kenmore to Redmond (via Bothell) and very shortly Kirkland to Renton (via Bellevue). In Redmond, Bellevue, and Kirkland, Washington Bikes has identified champions who support completing the Eastside Rail Corridor trail through those communities. In Sammamish, a pro-trail council matters now more than ever, and we're confident the four Washington Bikes endorsed candidates will help complete the East Lake Sammamish Trail.
Safe Streets: Greenways and Urban Bike Networks
While Eastside communities are abundant with well-loved regional trails, they often lack safe places to bike on streets – in neighborhoods, near schools, and in downtown shopping and employment centers. Electing bike-friendly leaders on King County's Eastside this November will ensure that policies, funding, and laws which make for safe streets and better trails advance over the next several years. For example, the City of Kirkland is constructing its first neighborhood greenways next year and ongoing funding and elected representative support will be needed so that the greenway network can expand.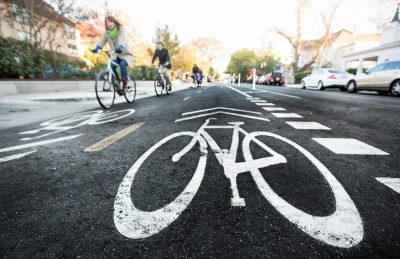 East King county has an abundant – and growing – trails network, but many communities lack safe on-street bike networks to get to work, transit, or to run errands by bike. By electing bike champions on the Eastside this November we can start building much needed urban bike networks and last-mile connections.
Keeping Funding Commitments
Last year, residents in Bellevue and Kenmore approved tax measures that include funding safe places to bike. We need elected representatives who'll make sure sufficient funding from these new funding sources go to projects that will truly make Bellevue and Kenmore walkable and bikeable. In Bellevue, this means electing leaders who are willing to dedicate funding towards building a downtown Bellevue bike network by 2020.
Safe Biking and Walking to Transit
Biking and walking are healthy and affordable ways to get to transit – but only if transit hubs and station areas are accessible on foot and by bike. With Link Light Rail stations slated to be built in Mercer Island, Bellevue and Redmond, elected leaders who will champion walk- and bikeability in the coming years are essential. For example, the forthcoming Marymoor and Downtown Redmond Link Light Rail stations hold potential to both connect the Eastside Rail Corridor and East Lake Sammamish trails through Redmond, and to connect the abundant trail network in that area directly, safely and intuitively to the future light rail stations. It's an exciting prospect but one that will require Redmond city council members who support expanding safe places for people to bike.
Every Eastside Community Counts
In each one of the Eastside communities where we've endorsed, there are important funding and policy decisions coming up that can make for safer, connected communities by bike. There's work to do to make streets around schools safer for children, for investments in recreational places for biking and for connected on-street bike networks. That work starts with electing bike-friendly leaders.
With less than eight weeks until Election Day, we are in the final stretch! Doorbelling and phone calling on behalf of Washington Bikes' endorsed candidates will take place between now and November 7. Sign up below to get plugged in to ways to support your nearest bike champion!