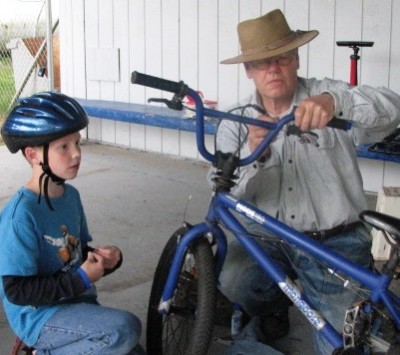 Young people with an interest in bicycling who live in East Pierce County and Enumclaw will soon have a place to gather and learn about bikes when the Buckley Bike Co-op opens its doors this summer.
A program of Buckley Youth Activities and Buckley Youth Activity Center, Buckley Bike Co-op will offer youth hands-on experience with recycling, refurbishing, and maintaining bikes.
"Our mission is to provide a volunteer-run, community bike shop promoting hands-on youth service learning where bicycling, skills training and recycling propels a healthier community while providing sustainable, affordable transportation through refurbished bicycles" explained Monica Gaub of Buckley Youth Activities.
Volunteers Needed
Volunteers who enjoy working with young people are needed to teach bike mechanics, help with parts recycling, teach bike safety classes, and organize youth bike rides. The program carries general liability insurance and background checks all volunteers. Donations of shop tools, bike parts and safety equipment are also needed. Contact Jennie Nicolls at 253-797-0391 or email nicolls5@yahoo.com if you'd like to help out.
The Buckley Bike Co-op is at the Wickersham School, located at 250 W Main Street, Buckley.  Their classroom space is on the NE corner of the campus, entrance on 2nd Street where Balm Avenue intersects.