Almie Borromeo is a ride leader for the Seattle Cycle Sirens through Cascade Bicycle Club, bike racer for Spokeswomen Racing, and lives and bikes with her husband and two kids in Seattle. 
When Terence, my husband, asked me if I wanted to do the Eastern Washington 4-Day Tour through Cascade Bicycle Club, without hesitation I said yes! He had done it last year and couldn't stop talking about how much fun he had and how awesome the riding was. The cost of the tour was fairly reasonable which included lodging for 4 nights, breakfast/snacks/lunch and full SAG support.
We arrived in Chelan on Friday afternoon, checked in at the Lakeside Lodge, had dinner and attended a brief meeting with the tour organizers. They discussed our route for the first day, what to expect and the rules of the road. We all received day bags for essentials we would need during breaks, cue sheets and reflective triangles.
Day 1: Chelan to Omak: 83 miles with about 5000 feet of climbing! It was a beautiful morning with temps already reaching 70 degrees, no need for leg warmers or jackets! We started the ride at 8am and rode for about 20 miles until our first SAG stop where we filled up our water bottles and had a quick snack. The first 50 miles was pretty flat, some rollers and a whole lot of green. I made quite a few stops along the way to snap a few photos, probably more selfies than one should take.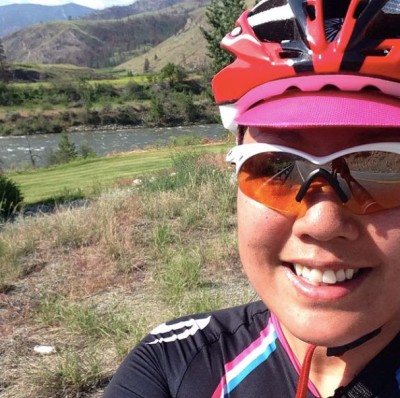 Made it to the lunch stop and fueled up! It was calming to have the river as our backdrop.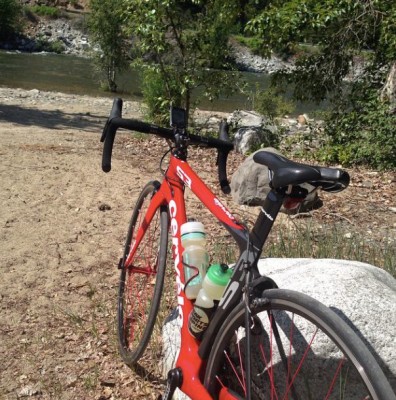 From here (we're at about mile 49) we make our trek to the top of Loup Loup pass, which is about a 10 mile gradual climb. I'm not the fastest climber but it was beautiful all the way up. Our SAG vehicle greeted us at about mile 7 or so for a much need water refill and break from climbing. My legs felt pretty good on the climb – kept a comfortable cadence and I was slow enough to enjoy the scenery.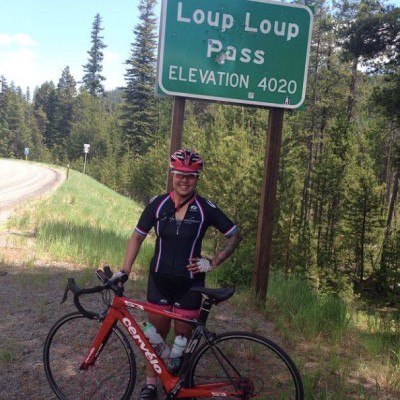 The reward to any climb is the descent! This one was 15 miles of pure radness with one little incline. If you like descending, you will love this tour! We made it to Omak but made a quick stop for ice cream.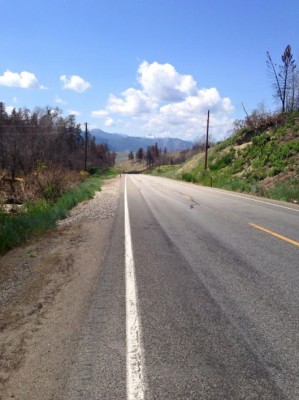 At the end of each day, there is a debrief of the day's ride and discussion about the next. The tour leaders would discuss the routes, SAG stops, lunch break and what's available for dinner. A few of us walked a couple blocks to a Mexican restaurant then back to our hotel and prepared for the next day.
Day 2: Omak to Republic was 64 miles and 4200 feet of climbing with an option to make it a century ride which I did not partake in. The first 20 miles were fairly flat – kept it at a moderate pace, averaging about 15mph. Then it was a gradual climb up Wauconda Pass until about the 50 mile mark. Talk about a power climb! It felt never ending but we saw the summit and we were all smiles!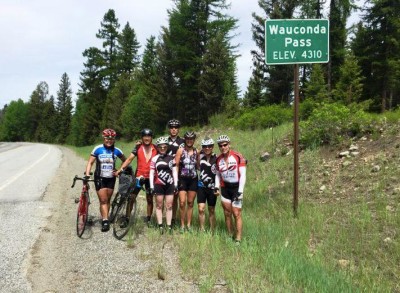 This was followed by lunch and more riding to Republic.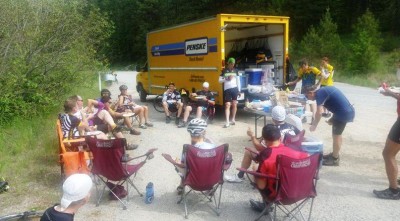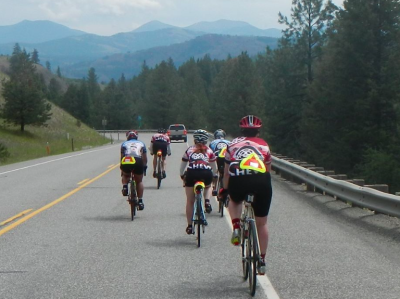 Republic is a super small town. It was a Sunday and a majority of the town was closed for the day which left the options for dinner to either the brewery or Madonna Pub. Pub food is better than no food. Our hotel reminded me of something you would see in an old western movie. Terence had opted for the century ride which gave me some time to unwind and enjoy a nice cold beverage.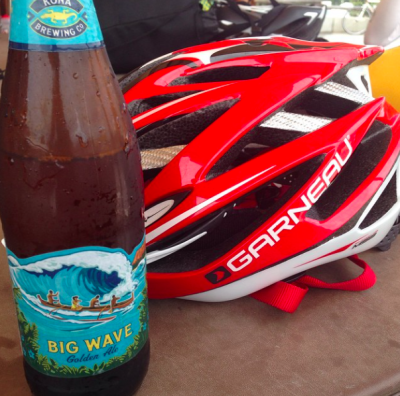 Day 3: Republic to Coulee Dam was 68 miles with 3800 feet of climbing. The great part of this ride is the 36-mile descent at the start! It was amazing to ride down a nice quiet stretch of road with greenery on both sides. Coming down and watching the sun peek through the trees and bathe you in warmth was amazing. We passed an occasional llama, grazing horses and cows just hanging out.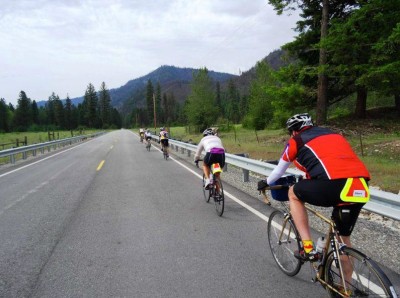 Again, the roads were quiet and I loved the uninterrupted riding! No stop signs, traffic lights, Seattle traffic…it was an awesome ride all the way to Coulee. A perfect day, and we beat the rain!

Day 4: Coulee to Chelan featured 72 miles with 3500 feet of climbing. I unfortunately had some serious saddle issues and only made 40 miles of the ride. We had a ton of headwind in the morning, started off immediately with a 6-10% grade climb with no warm-up. I had a slow start but made 6 miles up to Crown Point for pretty rad views of the dam and of course more pictures!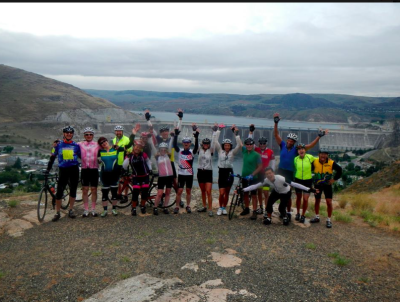 I ended up taking the SAG back to Chelan, which I was pretty bummed about but figured it wasn't worth further injury.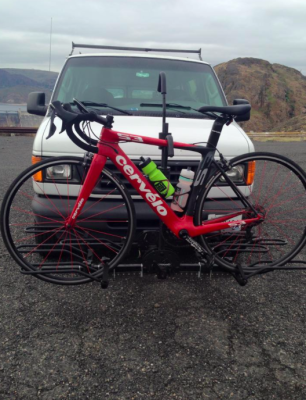 The Eastern Washington 4-Day Tour was an amazing experience! I loved every flat mile, every mile we climbed and every mile we descended. In four days I conquered 255 miles and 15,788 feet of climbing!
I look forward to signing up next year and hope to see you there!