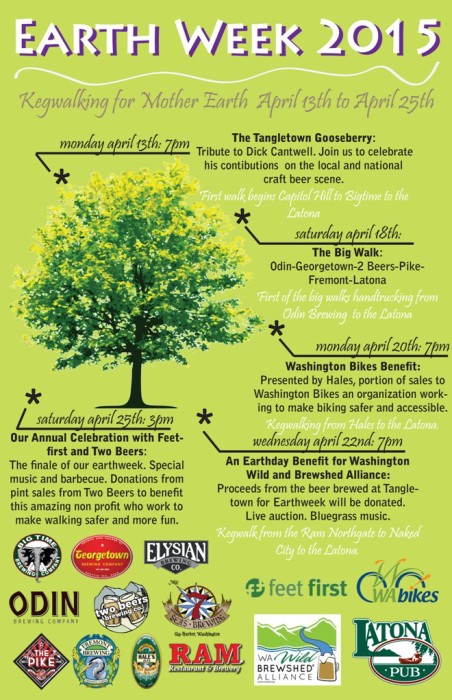 Join Washington Bikes for an Earth Week event at the Latona Pub in Seattle!
The pub is hosting a series of Earth Week events and the one on Monday April 20 will benefit Washington Bikes. In honor of Mother Earth, a keg of Hale's beer will be hand trucked to the Latona for a 7 PM celebration. We'll be on hand to talk about our work and liberally spread the bike love. Thanks to the generosity of Latona Pub and Hale's Brewing, a portion of the evening's proceeds will be donated to us to support our work.
The Latona Pub has been celebrating Earth Day and Earth Week with keg walking events for five years. The core of the celebration is delivering beer to the pub in a non-motorized fashion, typically on foot or by bike. Last year 26 kegs were delivered to the pub in this fashion.
Washington Bikes Earth Week Benefit
April 20 at 7 PM
Latona Pub
6423 Latona Ave NE, Seattle 98115