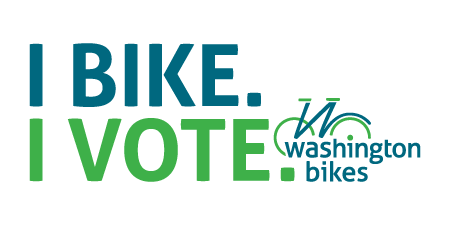 Washington Bikes is endorsing Tammy Morales and Andrew Lewis for Seattle City Council and urging Seattle voters to view our Election Scorecards before filling out their ballots.
The 2023 Seattle City Council elections will determine the future of safe and connected bicycling in the city. All seven of the City Council districts are on the ballot, which means a lot of new faces to represent the city. Incumbents are stepping down in four districts.
Washington Bikes has worked to educate candidates about bike-friendly policies and to inform them about our sister organization Cascade Bicycle Club's top Seattle policy priorities. With 45 candidates on the ballot, we are publishing scorecards to help voters decide who will best support bike-friendly policies.
Eighty percent of candidates responded to our questionnaire, and our scorecard shows that a supermajority of candidates support safer biking in Seattle.
District 1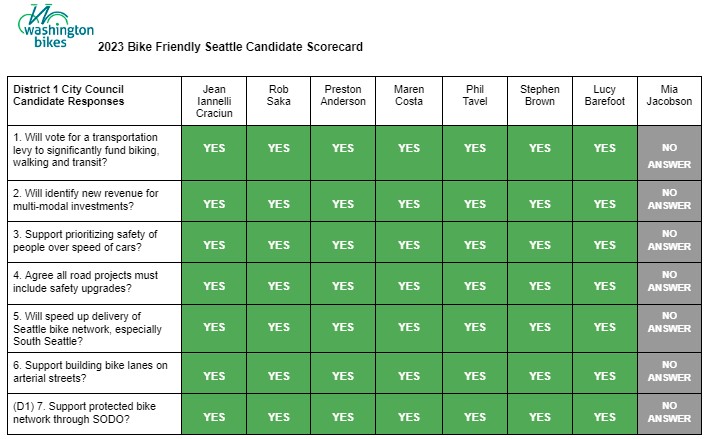 District 2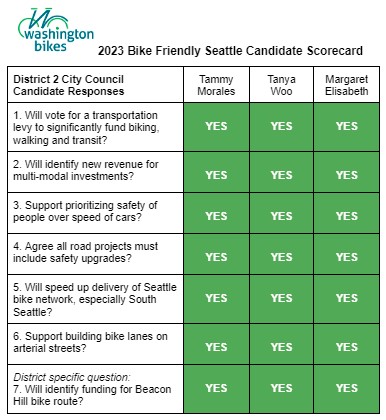 District 3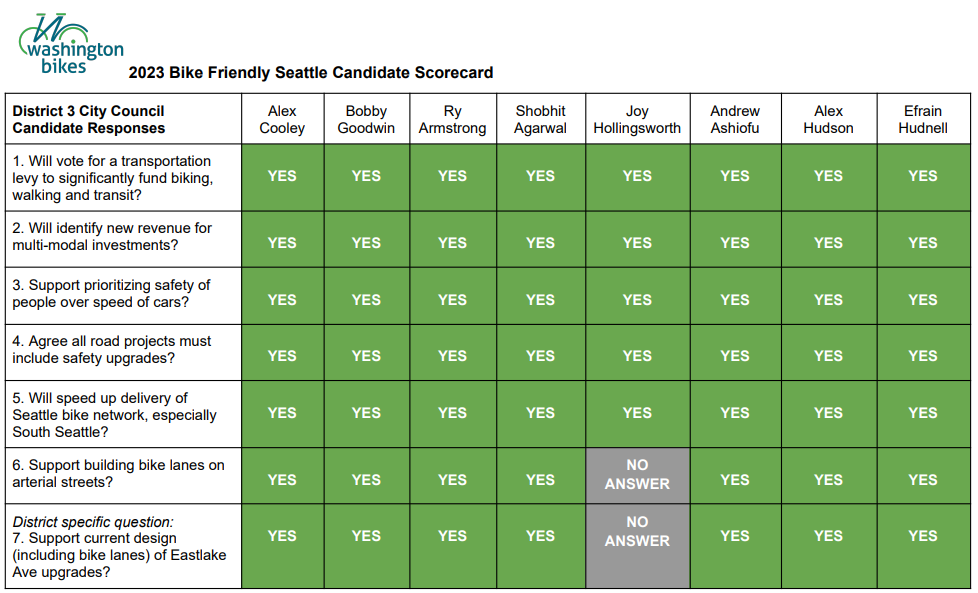 District 4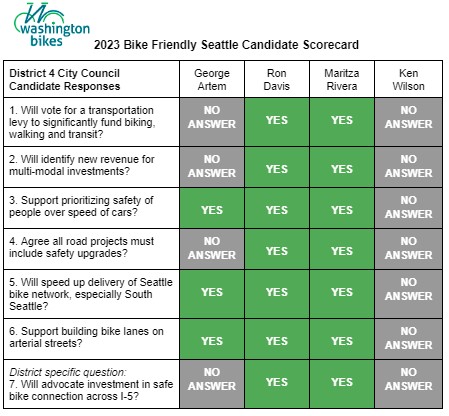 District 5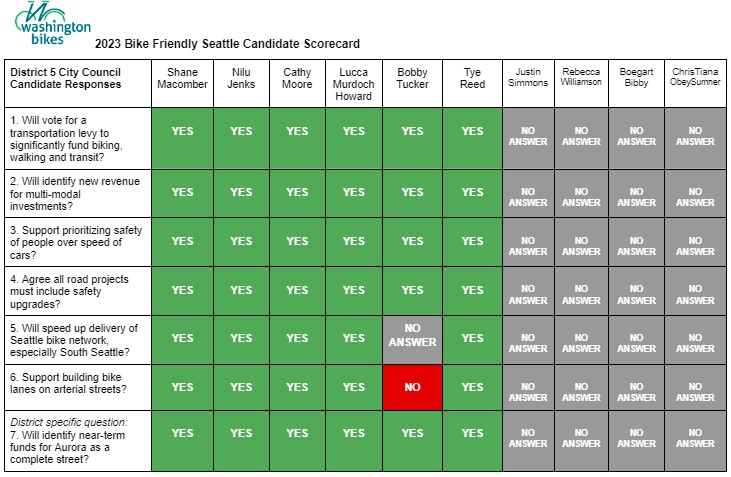 District 6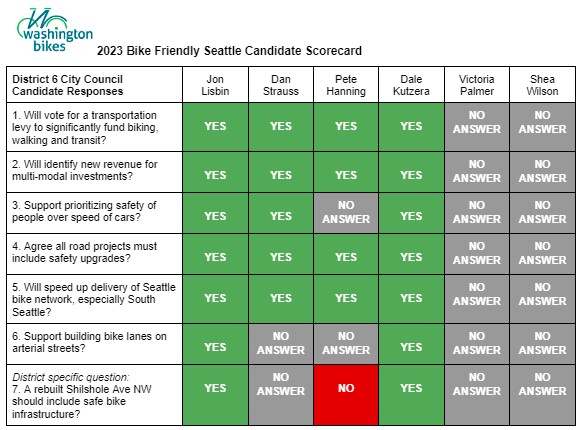 District 7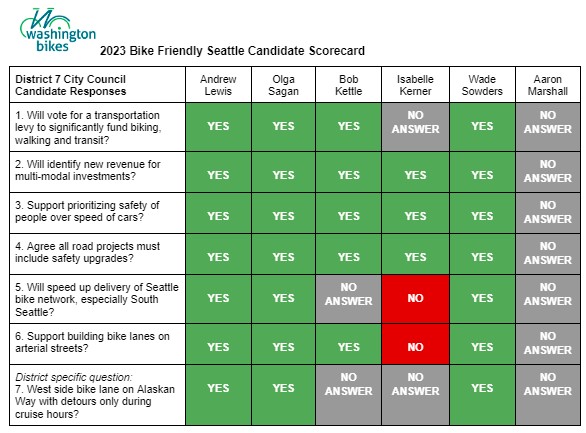 Bike and Multimodal Issues Facing the Next City Council:
Renewal of the Transportation Levy which is a major fund source for new sidewalks and bike routes, as well as other transportation investments.
Reducing the spike in traffic violence, especially deaths and injuries of people biking and walking.
Many important bike and pedestrian projects need championing so that they are completed.
Washington Bikes endorses two Seattle candidates who have demonstrated their commitment to safer streets over the last four years:
District 2, Tammy Morales. Morales has been vocal about the need for safer streets in District 2, which has the highest proportion of crashes and the fewest bike lanes. Morales has championed funding for better-protected bike lanes in South Seattle, and she backed an effort requiring that the Seattle Department of Transportation study closing some of Lake Washington Boulevard to motor vehicles. She also supports funding the completion of the Georgetown to South Park Trail. We must return Morales to the City Council to continue leading this work.
District 7, Andrew Lewis. Lewis has been a strong supporter of bike and pedestrian improvements in District 7, and in identifying new revenue to expedite building safer streets. In 2021, Lewis identified millions in ongoing new revenue to fund the Vision Zero program, and we know he'll be an important voice and vote for prioritizing safety in the city budget.
Washington Bikes, Cascade Bicycle Club, and our partners hosted three candidate forums that you can watch here to learn more about where candidates stand on mobility, transportation, and equity issues. District 1 forum. District 3 forum. District 5 forum.
If you're new to Washington state or recently moved, register to vote online by July 24 for the Aug. 1 Primary, or register to vote in person by 8 p.m on Aug. 1.