Ballot Submissions Due January 6
Washington Bikes Board of Directors has approved a slate of board candidates for the board elections. The seven candidates–three newcomers and four returning directors–are running for terms through 2016. Members should consult their current issue of The Advocate for voting instructions.
Meet the new folks: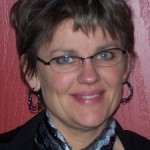 Marie Dymkoski is a longtime resident of Palouse and the Executive Director of the Pullman Chamber of Commerce. She is very involved in her community and has served on the boards for Washington-Idaho Symphony, Palouse Audubon Society, Viking "Crew" Booster Club, Palouse Community Center, and is currently a co-chair for the Palouse Knowledge Corridor.
Marie's first contact with Washington Bikes was this past spring when she attended our outreach meeting in Pullman and she quickly became interested in our work and its significance to her community. The importance of bicycling to local tourism is growing in southeast Washington, she stated.
"With my role as a community leader with the Pullman Chamber of Commerce, there is potential for me to educate the people of Southeastern Washington about the work of Washington Bikes," Marie noted.
Marie regularly rides with a group of friends around the Palouse. In 2013, she took her bicycling to a new level when she trained for and completed STP (Seattle to Portland Bicycle Classic). It was a major personal accomplishment for her and crossing the finish line was an emotional moment. She now has her sights set on 2014 Ride Around Washington!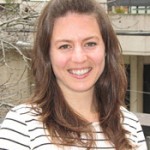 Petra Vallila-Buchman, Seattle, is excited by the prospect of serving on Washington Bikes Board of Directors as it combines her passion for community engagement with a decade of professional experience working with local governments and communities to support residents in making healthier choices. She puts her public health background to work for Ross Strategic, a public and environmental health consulting firm.
"For me, creating and promoting safe and inviting bicycle infrastructure is not only about health and environment, it is about equity, social justice, and building community," she commented.
Petra is a newcomer to cycling, having taken it up three years ago. She served as a team captain for her workplace team in the Commute Challenge, and enjoyed introducing several co-workers to riding for the first time. Petra aspires to become a long distance cyclist and recently did a spectacular and hilly ride around Lummi Island.
Mark Van Kommer of Yakima grew up with bicycles. His father ran a bike shop and today, Mark is the owner of two shops himself: Valley Cycling & Fitness and Jake's Bicycle Shop. Creating a safe cycling environment across the state is his motivation to serve on Washington Bikes Board of Directors.
Primarily a recreational rider, Mark is involved with Mount Adams Cycling Club in Yakima and helps sponsor the club. Serving as a former USCF official, helping to bring BMX racing to Sunnyside in the 1980's and to Yakima in 2000 are among the feathers in Mark's cycling cap. He also served for two years on the Yakima Bicycle-Pedestrian Advisory Committee.
An active community member, Mark's previous board service includes Yakima Sunrise Rotary, Operation Santa Claus, and church consistory. Mark is also a licensed auctioneer and works benefit auctions.
Four current board members are continuing their service to Washington Bikes and you can find their bios on our Board page:
Bob Duffy of Lacey
Ted Inkley of Seattle
Kirste Johnson of Seattle
Liz McNett Crowl of Mount Vernon
Three current board members are stepping off at the end of this year: King Cushman of Seattle, Joan McBride of Kirkland, and Joe Platzner of Bellevue. We are grateful to their years of service and will miss their leadership.
Our Board of Directors creates the vision and sets the direction for Washington Bikes. Their leadership and governance ensures that Washington Bikes is growing bicycling around the state. Their work includes setting overall policy, providing fiscal oversight, member and donor engagement, and development. Board members serve 3-year terms and the full board meets bi-monthly.