I saw daffodils on the verge of blooming this past weekend—a harbinger of spring!  No doubt about it, bike riding season is upon us. The Seattle Bike Expo is just around the corner and the Spokane Bike Swap follows shortly thereafter. It's time to plan your riding season and I hope you'll consult our special Ride Calendar.
Why is our Ride Calendar unique? We call special attention to rides that support growing bicycling in Washington State. Rides that are highlighted in RED on our calendar make a donation—typically $1 per rider—to Washington Bikes. When you sign up for one of these rides, you ride for all of us who bike.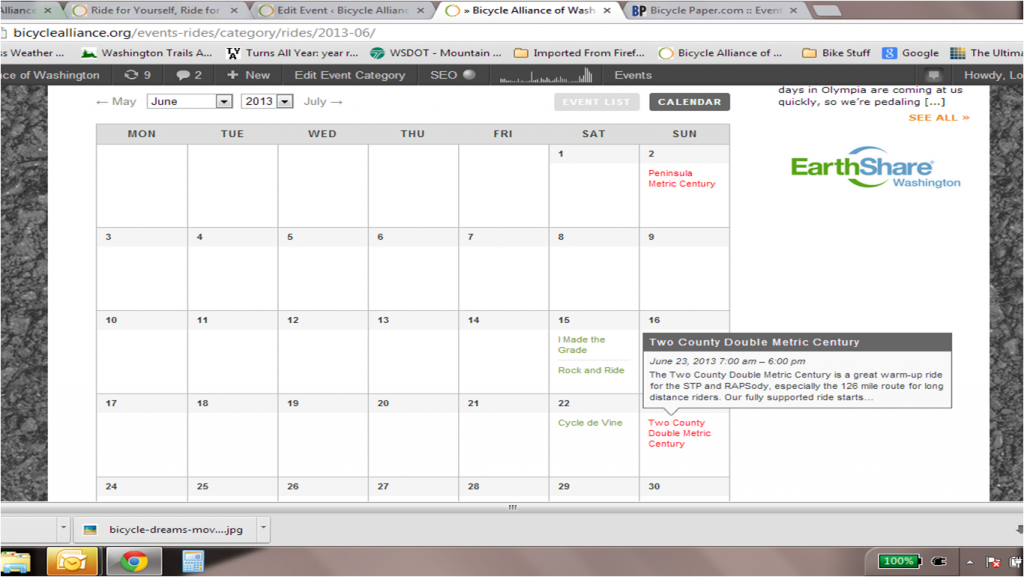 Consider the McClinchy Mile, which is coming up on March 17, or Daffodil Classic on April 14. The ride organizers, BIKES Club of Snohomish County and Tacoma Wheelmen's Bicycle Club respectively, donate $1 per rider to the Bicycle Alliance.  These funds support our efforts to make streets safer for bicyclists, bring a Safe Routes to School program to all school districts, create the US Bicycle Route System in Washington, and make riding a bike accessible to everyone.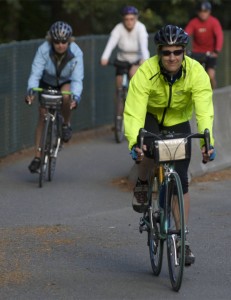 You'll find classic one-day rides like Lilac Century, Skagit Spring Classic, and Inland Empire Century on our Ride Calendar. You'll find some popular multi-day rides on our calendar, including Courage Classic, RAPSody, and The People's Coast Classic. And you'll find some new rides listed on our Ride Calendar, such as Women's Living the Dream Ride and the Pizza Pedal and Run. We expect to add more rides, so be sure to consult our calendar frequently.
Make your bike riding count as you have fun, enjoy the beauty of our state, and experience the camaraderie of other cyclists. Sign up for one or more of these generous bike rides this summer. You'll benefit all year long from it.
See you on our roads and trails!