As we reach the end of 2021, we are taking a look at some of this years' biggest wins for people biking around the state! Washington has been consistently ranked the #1 Bike Friendly State since 2008. Our top 10 highlights underscore how our state has increased investments in biking for recreation and transportation, which yield more — and safer — places to ride.
Major progress on three segments of the Palouse to Cascades Trail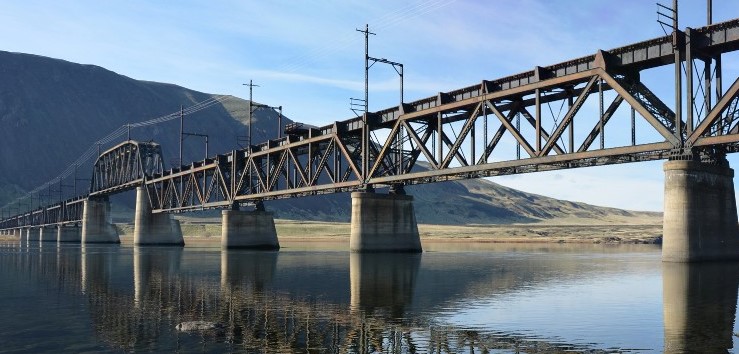 During the 2021 legislative session, we advanced huge wins for Washington's longest bike trail in coalition with the Palouse to Cascades Trail Coalition, legislators in Olympia, and Washington State Parks. The Renslow Trestle, Beverly Bridge, and Tekoa Trestle are among the trail sections that received funding this year. In addition to increasing access to the long-distance route, these renovations will become destinations in their own right, spurring local use, tourism, and recreation.
2. 2021 Washington State legislative session yielded new dollars for active transportation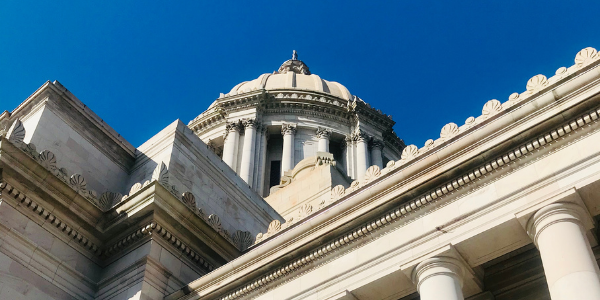 This January, session was heavily focused on the COVID-19 crisis and response. While the transportation budget saw declining revenues, the Legislature did appropriate modest increases to Washington's active transportation grant programs. Additionally, the state Legislature was successful in passing new policies to address climate change. The Climate Commitment Act establishes a cap and invest system that will steadily reduce carbon emissions and air pollution while investing in green infrastructure, multimodal transportation (including biking), and environmental justice. Washington Bikes looks forward to advocating to increase multimodal and active transportation funding in the 2022 legislative session. Save the date now for our Jan. 7 Legislative Briefing to learn about Washington Bikes' priorities for the 2022 session.
3. New electeds bring support for biking to the table statewide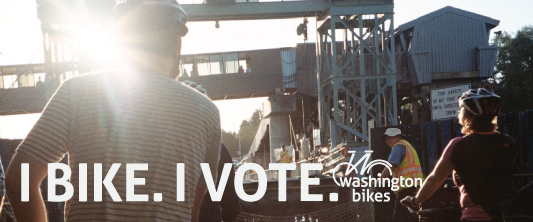 This year, voters around the state elected exciting new bike-friendly candidates across Washington state. When they take office on January 1, these new electeds will bring with them fresh ideas, perspectives gained through a diversity of lived experience, and a commitment to championing policies that will make biking safer and accessible in their community. We are looking forward to working with new and re-elected leaders, holding them accountable to their commitments to safe and connected infrastructure, advocating for active transportation funding, and supporting bike programs around the state.
4. The Tacoma Pipeline Trail is complete!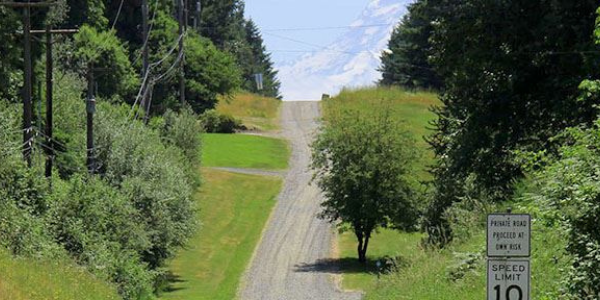 This year, after years of advocacy, the eastside of Tacoma got a great new trail. The third and final phase of the Pipeline Trail was completed in June and provides an ADA accessible trail for people of all ages and abilities throughout one of the most racially diverse areas of Tacoma. The trail will eventually be part of a 15-mile trail extending from the Tacoma Dome Transit Center to South Hill in Puyallup. From there, it will link to the Nathan Memorial Chapman Trail, and eventually all the way to Mount Rainier National Park.
5. The pandemic "bike boom" is here to stay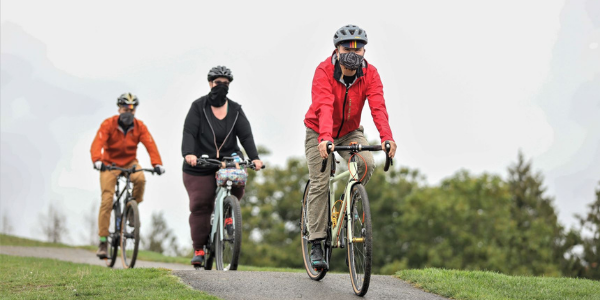 Two years into the COVID-19 pandemic we've experienced many challenges and hardships, but a silver lining has been the explosion of bike sales and ridership across the United States and beyond. In the US alone, bike sales increased by 65% between 2019-2020, and the data for 2021 shows that the bike boom is here to stay. As more people discover (or rediscover) the joy of biking, the need for safe, connected infrastructure becomes even more clear. To accommodate these new riders and our existing communities, it's crucial that we continue to advocate for safe streets and equitable infrastructure.
6. The 2021 Washington Bike, Walk, Roll Summit hosted conversation, debate, and ideas from around the state and beyond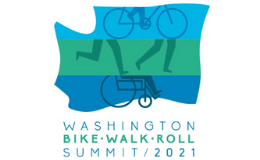 Along with our partners at Cascade Bicycle Club, we hosted the 2021 Bike, Walk, Roll Summit, focusing on issues from climate justice to disability rights to investments in safety across the state. Over 300 advocates, engineers, and community members joined us to discuss these issues and learn from experts in the field. We're already looking forward to the 2022 Summit, and we hope you'll join us there!
7. Federal support for people biking, walking, and rolling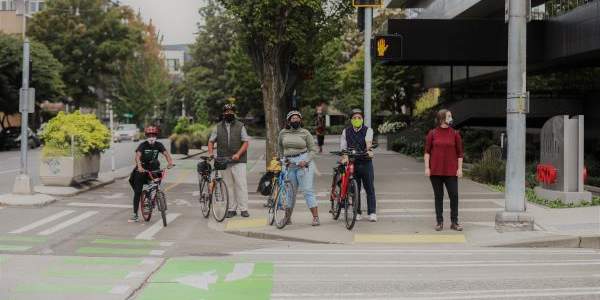 After years of advocacy and months of development, the Build Back Better Bill passed through Congress this November, and President Biden signed it into law. It's a huge piece of legislation, with clear line items to make biking safer and more accessible on road and trail, and our partners at the League of American Bicyclists worked hard to shape and advocate for the cornerstone elements that will improve biking all across the US. In the coming months, we will be working with state and regional partners to keep them accountable for incorporating key components of the bill as soon as possible.
8. Progress continues on the Eastrail Trail
In November, we celebrated a new development on Eastrail, a trail that will eventually extend 44 miles from Renton to Woodinville. While there is still more work to be done to complete this trail, funding is now in place to complete the entirety of the main spine, and additional segment openings are expected as soon as 2022!
Advocates from around the state stood up for people biking, walking, and rolling at our 2021 Virtual Lobby Day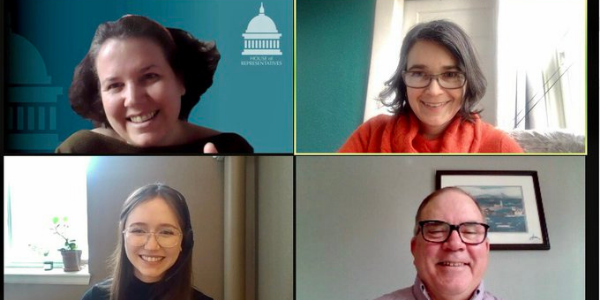 Over 60 people in communities from Spokane to Gig Harbor joined our virtual Lobby Day to advocate during the 2021 legislative session. Together we let our elected officials know why safe, healthy communities connected by bike matter! We're already looking forward to gathering during the 2022 session.
10. New Light Rail stations connect the Puget Sound region
In October, three new Light Rail stations opened from Seattle's University District to Northgate. The stations include enclosed bike lockers and bike cages for rent, and new or improved bike lanes on surrounding streets make the stations comfortable and convenient for folks to access. These implementations serve as a great reminder of the ways in which bikes and transit complement each other, and of how we can build our region to support people biking, walking, rolling, and using transit to get where they need to go. We can't wait for the further development of Light Rail stations to extend across Puget Sound.