Teena Johnson of Tacoma urges people driving to be more cautious around people on bikes, and for car owners to buy Share the Road plates. Moreover, she wants elected leaders to invest in safer streets.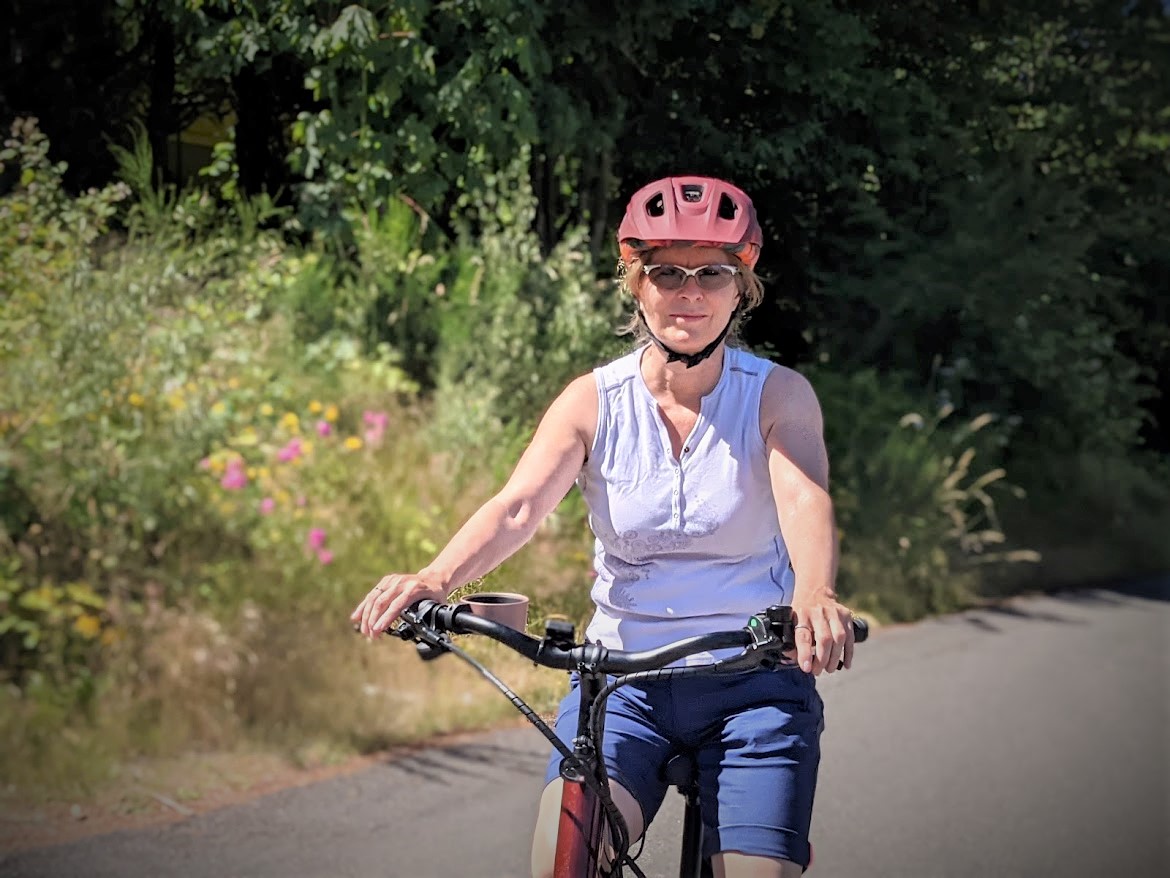 After a year of grief and healing, Teena Johnson is stepping forward to speak about the car crash that killed her husband as he rode his bicycle near Port Orchard.

"I want to speak out now and put a personal face on this issue. I want to spare others the same pain," Johnson says.

Her message: people driving must be more cautious around people on bikes. And state, county and local governments must make our streets safer for bicycles.

Thomas Johnson, 56, died on May 9, 2020, after being hit from behind by an impaired hit-and-run driver. "Thomas loved to ride, and he was doing everything he needed to do that day to be safe," Teena Johnson says.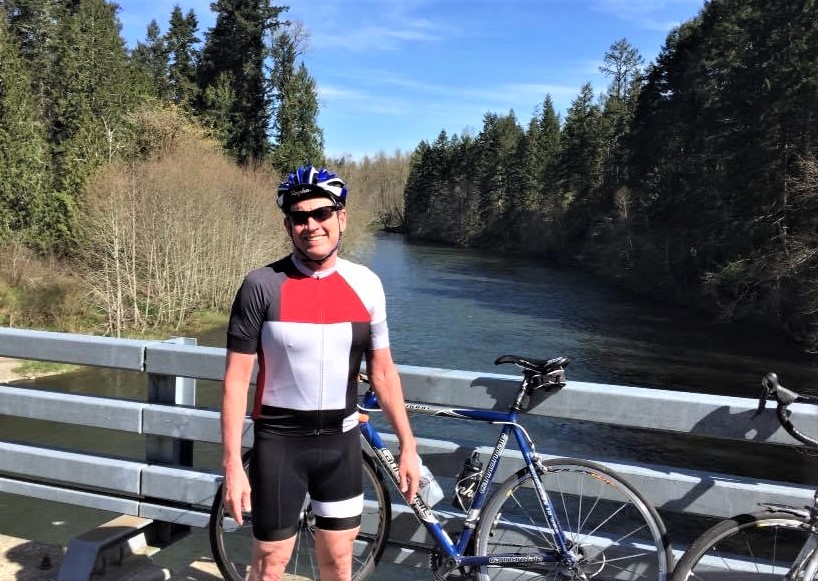 Thomas was a safety-conscious rider who bicycled for health, happiness, transportation, and friendship, she says. "Thomas would have wanted me to speak out. People riding bikes are vulnerable and we are not doing enough to protect them."

Thomas was also vocal about the need to make roads safer for people on bikes. Before heading out on his last ride, he wrote a social media post about a car crash that severely injured a member of the Tacoma bicycling community.

Thomas bought a Share the Road license plate for his car, Teena says. She encourages more people, especially people who ride frequently, to buy a Share the Road plate as well. "We need to do whatever we can to make drivers more aware of bikes on the road."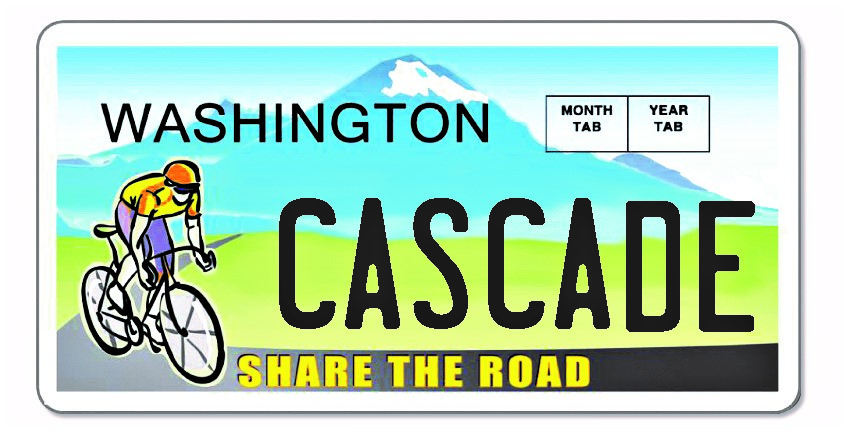 Washington Bikes' affiliate Cascade Bicycle Club encourages its members and all Washingtonians to get a Share the Road plate. Cascade receives $28 from the sale of every Share the Road plate by the state Department of Licensing. The revenues go directly to Cascade's advocacy work promoting more bicycle infrastructure and safer streets.
Read about the history of Washington's Share the Road plates and the 13-year-old boy whose death inspired them in our 2020 story, "The Legacy of Cooper Jones: How a Family's Loss Led to Washington's 'Share the Road' License Plates."

A Police Officer at the Door
Johnson agreed to speak about the day of her husband's death in the hope that sharing the story of her family's painful loss will touch others and encourage people driving to empathize with people on bikes. "Thomas was a vocal advocate for biking and bike safety for the whole 25 years that I knew him," Teena says, "and my kids and I hope to carry that forward for him as best we can."


It was a beautiful day for a ride on Saturday, May 9, 2020, when Thomas pedaled away from home in Tacoma, crossed the Tacoma Narrows Bridge and headed through Gig Harbor toward Port Orchard. He and Teena planned to have dinner upon his return.

Thomas rode with a rear-view camera, a gift from Teena, on his bike. A growing number of road riders use these cameras to record the actions of cars behind or around them, so that the footage can be used by law enforcement in the event of a dangerous incident. "Thomas was very aware of the fact that many drivers who kill people on bikes get away with it and are never prosecuted because there is no evidence. Thomas had the camera on and it recorded the whole incident," Teena says.

As Thomas rode on the shoulder of Bethel-Burley Road, a designated bike route, a car driven by a man who apparently fell asleep at the wheel drifted right and crashed into him. Thomas was found dead at the scene. The driver was arrested about a mile down the road.

When Thomas failed to return home on time, Teena repeatedly called him. No answer. Several hours later, a police officer wearing a chaplain's badge showed up at their home. "The police were able to find me because of the RoadID bracelet that Thomas had on him," says Teena, who recommends these bracelets.

The hours and days following were a blur. Teena called her adult children and alerted Thomas's parents. Due to the pandemic, his parents, who are in their 80s, were unable to visit. COVID-19 also made it impossible to hold a proper funeral.

"These deadly crashes affect so many people. It's not just the family that is impacted. There is a ripple effect through the community–friends, co-workers, acquaintances," Teena says.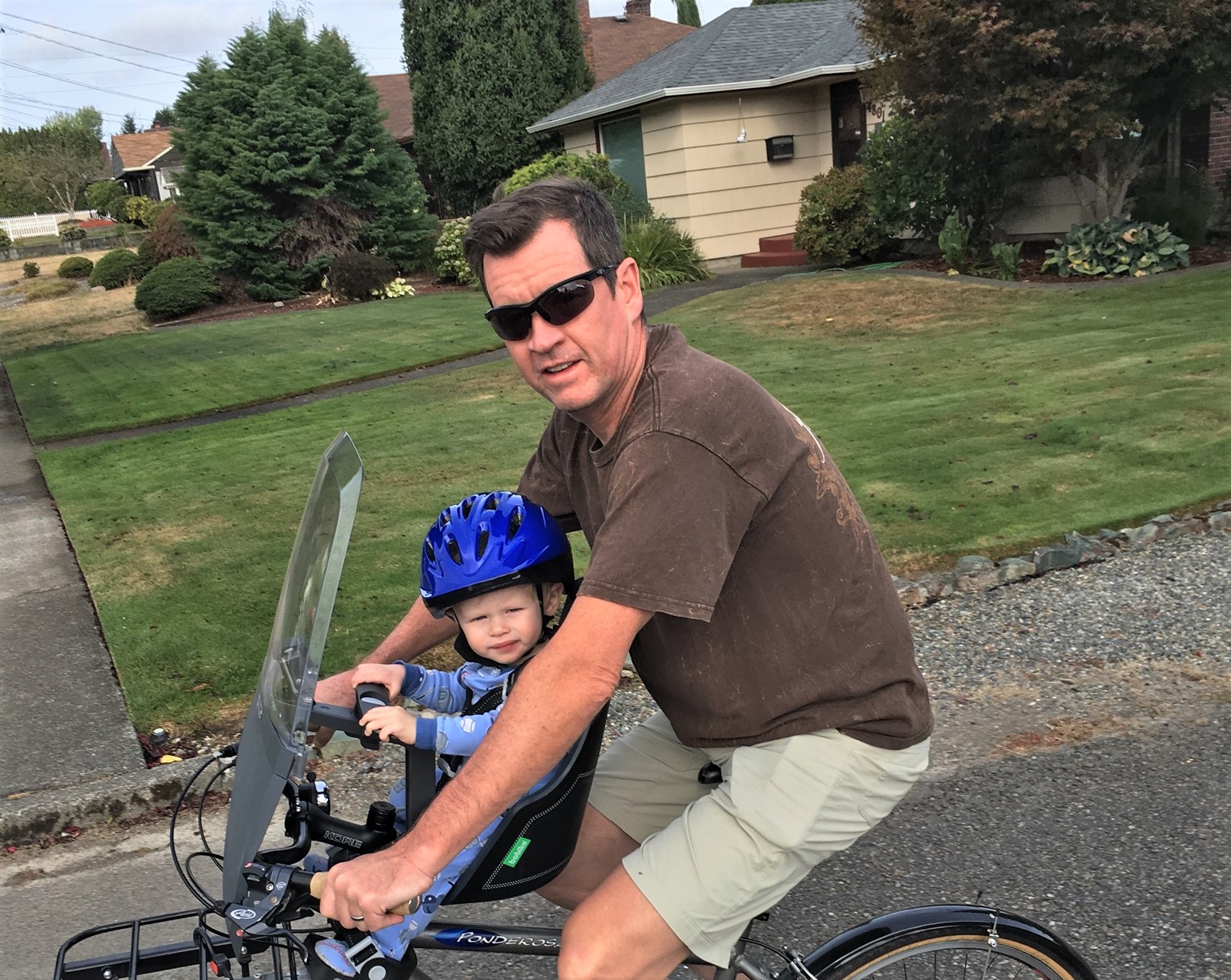 In March, a judge accepted a guilty plea from the man who killed Thomas and sentenced him to nine years in prison for vehicular homicide. In addition to family members, several of Thomas's cycling friends addressed the court, telling the judge that they are haunted by the crash. Some said they are bicycling less.

In May, during National Bike Month, Teena spoke out publicly for the first time about the crash and its impact by writing a letter to the Tacoma Tribune. She was critical of a newspaper headline that focused on the "friction" between people driving and people bicycling.

She dislikes the "us versus them" attitude that some people have when driving cars. The anger or annoyance that some drivers show toward people riding bikes on the streets must stop, she says. People on bikes have a right to be on our streets.

"Because I have to, I urge all drivers to imagine that is your spouse, your child or your friend cycling on the road as you pass by and that you show them the care you would with your own loved ones," she wrote. She added that "it is our duty as members of a community, and human beings, to watch out for those who are more vulnerable."

A Birthday Memorial, Back on the Bike
A ghost bike has been erected at the crash site, and many people continue to leave messages and mementos to Thomas. He would have turned 58 next month.

The Johnson family and friends plan to hold a memorial on his birthday, July 17, in Tacoma's Point Defiance Park. Teena says that anyone who wants to bicycle to the gathering is welcomed. She hopes for a big turnout in remembrance of Thomas.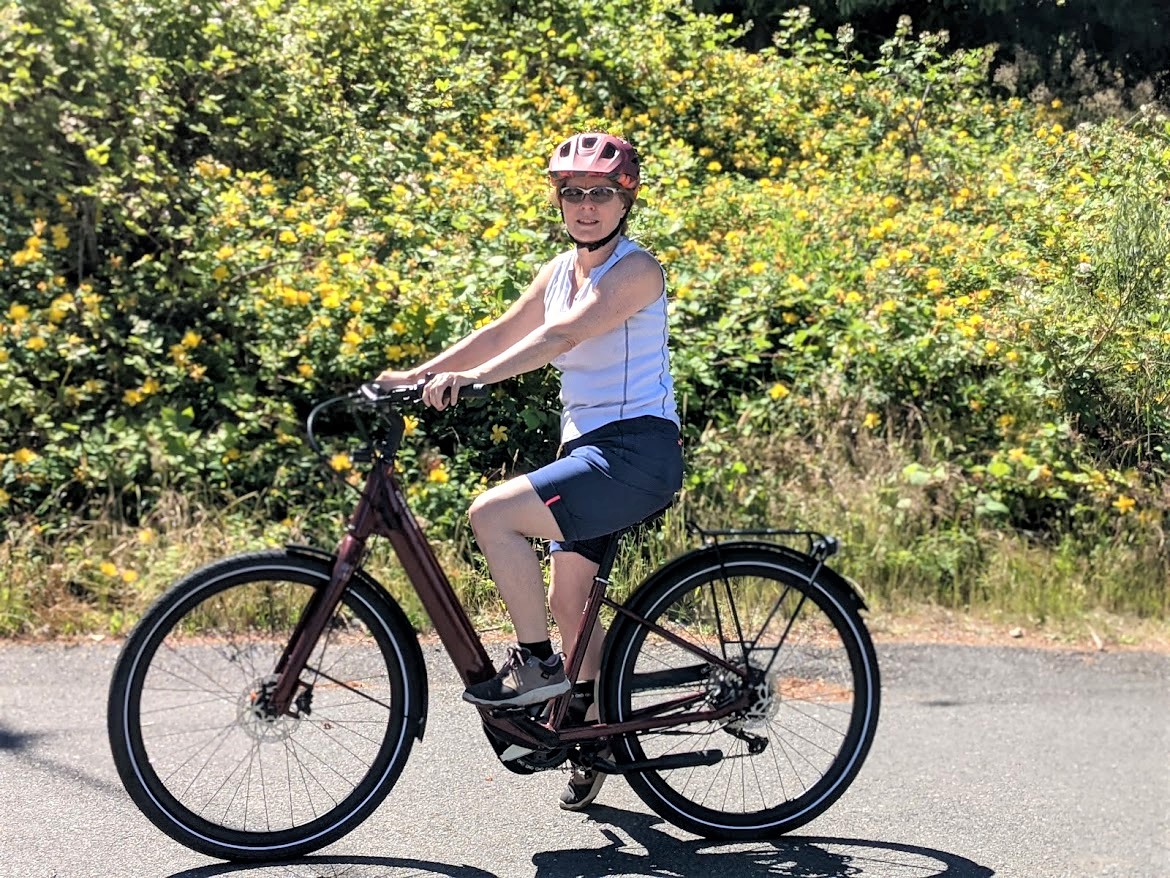 Teena Johnson only recently worked up the courage to get back on a bike. She enjoys riding with her children and family members. "I didn't want to ride at all last summer, and even now I'm very nervous riding near cars."

She recently bought an electric bike. The electric boost is nice. It reminds her of the boost Thomas provided when they rode together. On long hills, Thomas would ride beside her and put his hand on Teena's back or the rear of her saddle. He would give her a gentle push so they could reach the top together.
More Information:
Washington Bikes is grateful to Teena Johnson for sharing her story. We encourage our members and the broader bicycling community to buy a Share the Road plate when renewing their automobile registration through the Washington Department of Licensing.

People driving motor vehicles killed 12 people on bikes in Washington in 2020, according to the state traffic safety commission. That's three more deaths than in 2019, but slightly down from a five-year average that had been steadily climbing.

Motor vehicles have killed at least two people riding bikes in Seattle this year. Read our stories about the memorial rides and ghost bikes erected in their honor in Georgetown and Seward Park.

Washington Bikes works to pass policies and increase funding statewide for safe bicycling infrastructure and safer streets. To reduce fatalities, Washington Bikes and Cascade Bicycle Club support Vision Zero efforts of the state and local governments to eliminate fatal car crashes that kill people walking and riding bikes. Seattle has taken a step in the right direction by lowering speed limits on most arterial streets to 25 mph. Reductions in motor vehicle speeds directly correlate with fewer fatalities for people both bicycling and walking.
Protected bike lanes such as the one being constructed around Seattle's Green Lake are likewise effective at reducing fatalities. In Tacoma, where Teena Johnson lives, the city recently completed the Pipeline Trail, but there is a big lack of safe bicycling infrastructure citywide and across Pierce County. Tacoma residents interested in working to make streets safer for people on bicycles should consider joining the Tacoma Bicycle Pedestrian Technical Advisory Group.