The Go By Bike Program
Once again we are excited to be gearing up for Go By Bike courses at Pierce, Olympic and Bellevue Colleges and North Seattle Community College. Building on a year of stunning success teaching courses in 2012, our instructors are excited to teach the course in 2013! The course focuses on bike safety including rules of the road, traffic law, bike handling skills and much more. About half of the instruction time is in the classroom and the other half is spent riding bikes.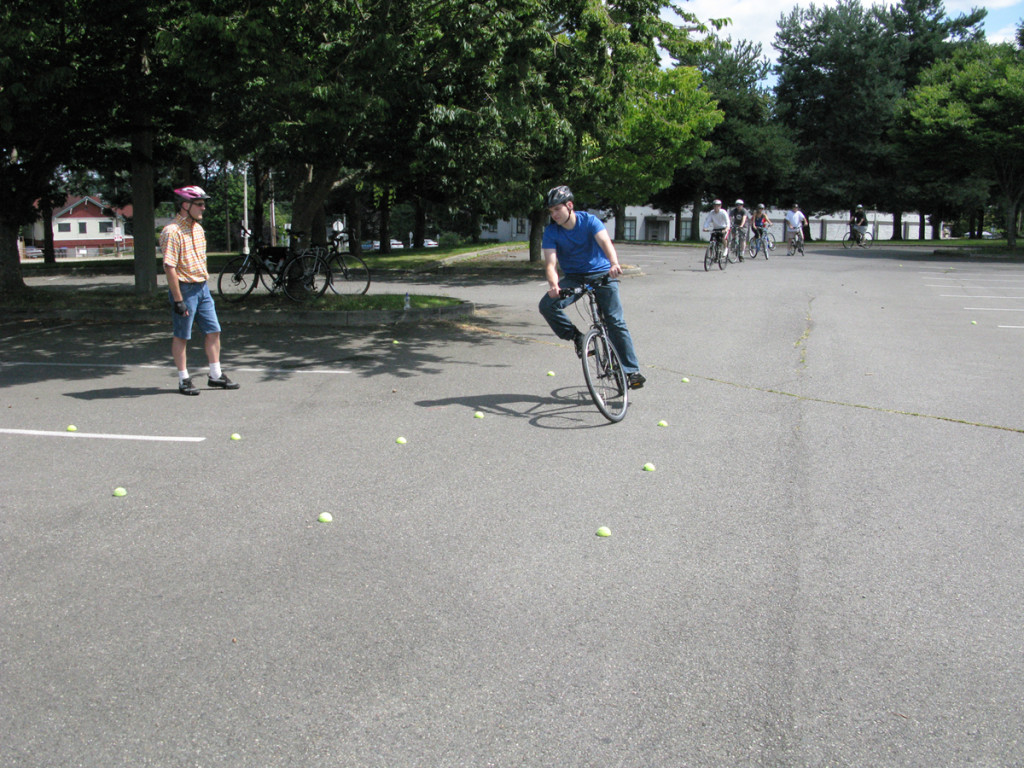 A student practices the quick turn, one of the more advanced bike handling exercises in the course
Spring Quarter Offerings
We're kicking off Go By Bike this spring at the Steilacoom campus of Pierce College where the course begins on Saturday April 6 and runs consecutive Saturdays through May 4th 2012 from 9 AM-12:30 PM.
The spring Quarter Go By Bike course at North Seattle Community College begins on April 20th and runs on consecutive Saturdays until May 11th from 11:30 AM-4 PM.
At Bellevue College the Go By Bike course begins on March 24th and runs on consecutive Wednesdays until May 15th from 1:30-4:30 PM. The Bellevue course includes a San Juan Island bike tour on Friday May 24th and Saturday May 25th.
At Olympic College in Bremerton, the Go By Bike course is Saturday May 18th and Sunday May 19th, from 10 AM-3 PM on both days.
Program Description
All Go By Bike courses are open to anyone who is interested in participating. Cost of the course for non-matriculated students who are state residents is in the neighborhood of $100. As in the past, loaner bikes and helmets are available during class time to students who do not have proper equipment. Anyone who is interested in taking the course is encouraged to join us.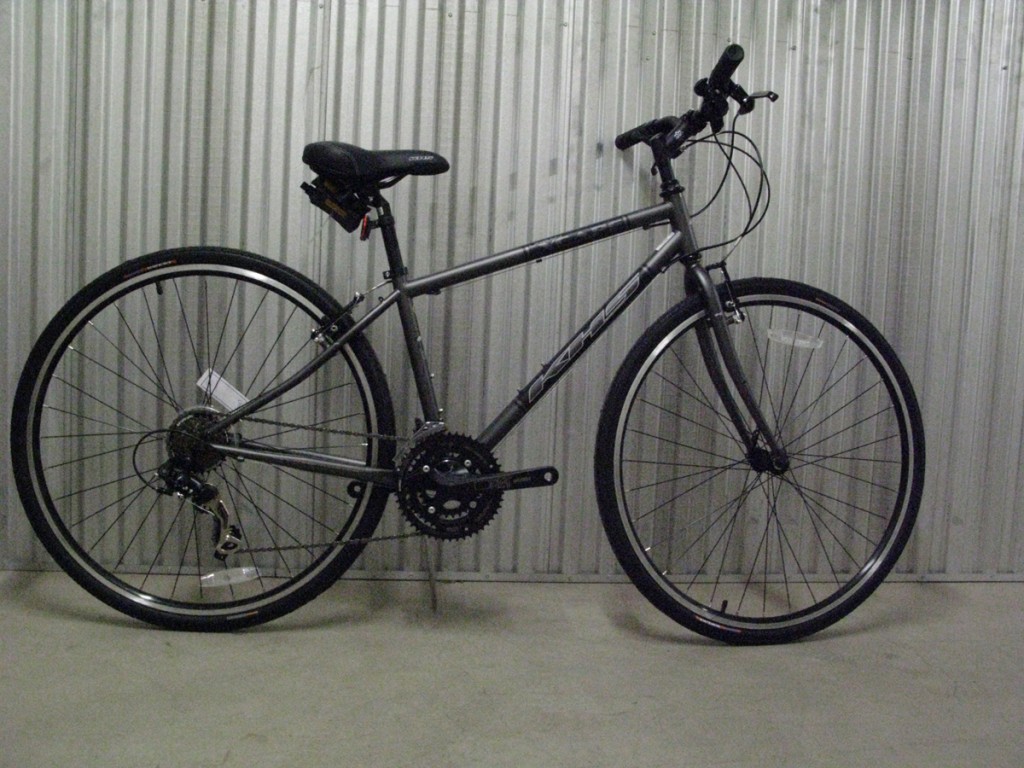 A KHS Urban Xcape loaner bike with a diamond frame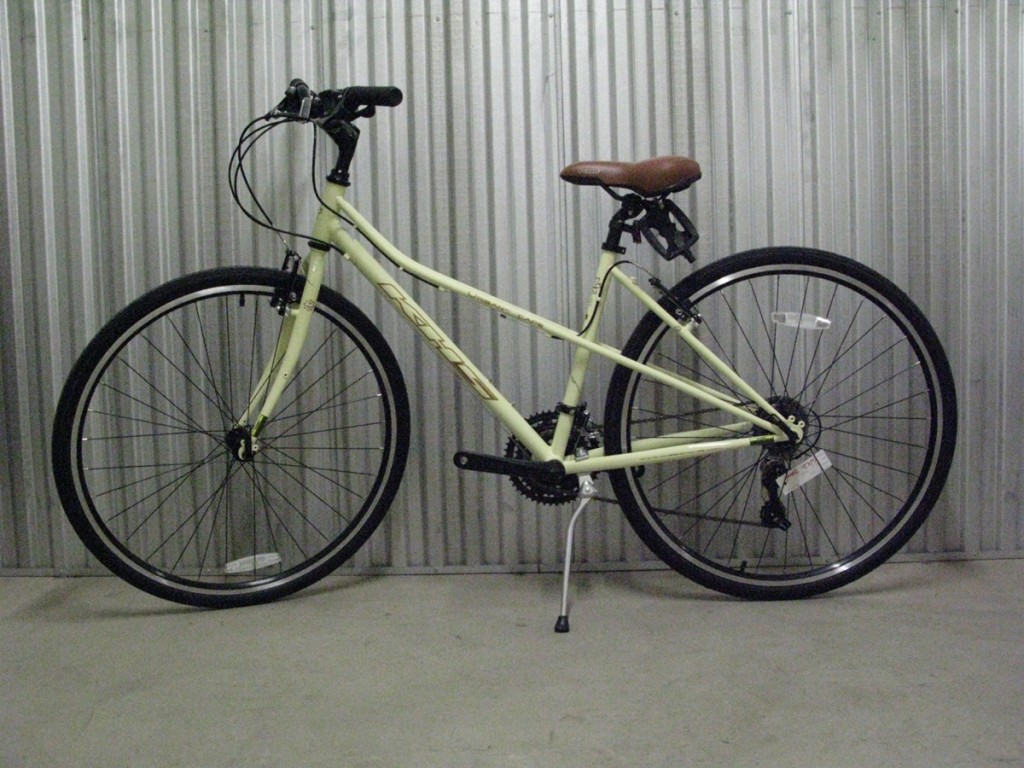 A KHS Urban Xcape loaner bike with a step through frame
The course is designed to have value for students of all levels of bicycling ability and experience and we tailor the content to student's interests and experiences. A major focus of the courses is to help participants overcome their personal barriers to bicycling so that they can bike more safely, comfortably and confidently for trips of all purposes.
The program will continue in summer and possibly fall quarter of 2013. Please contact program manager Joshua Miller (joshm at wabikes.org) with any questions about the Go By Bike program and courses.