Washington Bikes's Board of Directors has announced its slate of board candidates for the upcoming election.  The five candidates—two newcomers and three returning directors are running for terms through 2015.
Meet the new candidates: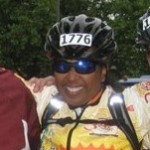 Angela Jones, Spokane, is the Director of Employment & Conciliation Services for Spokane Public Schools.  She currently serves on the Washington State University Alumni Association executive board and is the president of the WSU African American Alumni chapter.  An avid recreational cyclist, Angela embraced bike riding 5 years ago after a chronic knee injury sidelined her from other sports.  She is interested in encouraging more people of color to ride bikes and promoting the healthy benefits of bicycling.  When she's not on the bike, Angela enjoys gardening and participating in triathlons.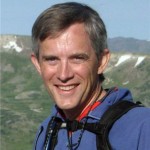 Tim Hennings, a Seattle resident, is founder and President of the software company Catalog-on-Demand.  A lifelong cyclist, Tim previously served on boards for Cascade Bicycle Club and Laurelhurst Beach Club.  He bikes for recreation and transportation, and shares the joy of riding a bike with his daughters.  Tim would like to see the cycling movement grow in rural communities and sees bicycle tourism as a potential tool for making this happen.  Off the bike, Tim likes to cross-country ski and is an active member of a book club.
Returning board candidates are Sarah Gelineau (Tonasket), Jeff Petersen (Richland), and Andy Pryor (Dixie).  You can find their bios on the Board page of our website.
We also bid farewell to board members Ben Robinson and Jennifer Campos, who are stepping down from the board at the end of this year.  Thank you for your service to growing bicycling in Washington!
Alliance members should watch for an upcoming email with voting instructions.  There will also be information in the December issue of The Advocate.  The deadline to submit your ballot is January 4, 2013.