Here at Washington Bikes, we've been learning from candidates — what motivated them to run, how they plan to impact their communities, and most importantly, how they will improve bicycling in their cities and neighborhoods.
Yesterday marked the start of the 18-day voting period for the Primary election; you've maybe even received your ballot in the mail. If it doesn't show up in a couple of days, follow the prompts here to request a new one. If you are riding Kaiser Permanente STP presented by Alaska Airlines this weekend, don't worry! Your ballot just needs to be post marked or in a ballot drop box by August 1st. Enjoy the ride, and when you return to Washington, please vote.
Washington Bikes enjoyed hearing from candidates about why they are signing up for public service. Additionally, we have focused on understanding how candidates will champion the issues most important to people who bike. We need elected officials who will connect the dots between public health and safe access to walking and biking. Leaders who will step up and put dollars behind building connected urban bike networks that get people where they need to go and help reduce congestion. Leaders who will fund tourism-stimulating trails projects to bolster local rural economies. We need council members, mayors, and legislators who will advance policies that keep people safe — regardless of how they choose to get around.
Read up on Washington Bikes' second round of endorsements!
Washington Bikes' endorsements and support are given to candidates in contested races who commit to or have a record of making communities better for people on bikes. This second round represents a solid list of candidates who have shown their commitment to growing local economies, improving health outcomes, or creating safer streets and roadways.
Elect Teresa Mosqueda, Seattle City Council, Pos. 8: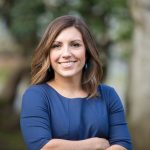 As a public health practitioner and champion, Teresa Mosqueda is committed to creating a city that incentivizes healthy behaviors like bicycling and walking. She knows that by connecting communities with safe roadways, sidewalks, safe routes to school, greenways — and a basic bike network — we will see improvements in our health and greater social cohesion. Teresa also makes connections across sectors, seeing how issues of affordability and housing intersect with transportation. On Seattle City Council she will be a champion for broadening the issue of bicycling into conversations about equity, affordability, and as a tool for public health. Finally, she is committed to supporting key Seattle priorities, including completing the Missing Link of the Burke-Gilman Trail and implementing the Seattle Bicycle Master Plan so people of all ages, skill levels, and backgrounds can enjoy the benefits of bicycling in our communities.
Washington Bikes was also impressed with council candidate Sara Nelson. Sara's small business Fremont Brewing is the gold standard for bike-friendly business: She removed parking for cars to create additional retail space for people as well as additional bike parking. In addition, she is committed to building out Seattle's bike network, including the Missing Link, as a strategy to reduce carbon emissions and make our city a leader on the environment.
Elect Victoria Woodards for Tacoma Mayor: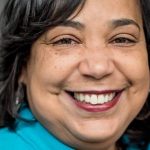 Victoria Woodards is a proven leader at championing policies that make Tacoma a strong, healthy community. As a Tacoma City Councilmember, she is a voice for communities who've often been left out of the conversation. She sees active transportation issues and access to transportation alternatives as an essential part of a vibrant community working for all of its citizens. Whether hopping on a bike to understand what risks are felt by people who ride, exploring cities' adoption of bike share and family bike rental programs, or her commitment to creating safe and connected neighborhoods for all ages and abilities with an emphasis on education around sharing the street, Victoria Woodards is a thoughtful and dedicated champion for the city of Tacoma and active transportation and recreation!
Re-Elect Nigel Herbig, Kenmore City Council, Pos. 4:

Nigel Herbig is a proven active transportation leader on Kenmore's City Council. During his tenure on the council, he has helped make protecting vulnerable road users a top priority for the city. Last year, Nigel was instrumental in helping pass the levy which secured three new miles of sidewalks and bike lanes in Kenmore. As a vocal supporter for safer speed limits, comfortable and connected bikeways and trails, and safe routes to school for children, Nigel knows the importance of accessibility to Kenmore's streets for ALL users. He is dedicated to continuing efforts around trail-oriented development as Kenmore has worked to highlight the small businesses and charm of Kenmore for all people walking and biking the Burke-Gilman Trail.
Re-Elect Amy Walen for Kirkland City Council, Pos. 5: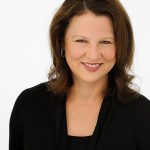 Amy Walen is committed to smart growth and land use planning in Kirkland with a focus on multimodal transportation options. As Mayor of Kirkland, she's been an advocate for investments in the Cross Kirkland Corridor, connections to transit, and the greater Lake Sammamish trail system. She envisions a multimodal transportation network throughout the Kirkland region with spectacular appeal for all types of users, regardless of age or skill level.
Elect Rituja Indapure for Sammamish City Council, Pos. 5: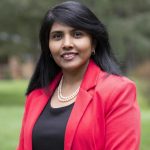 Rituja Indapure recognizes the importance of ensuring there are active transportation options available in the City of Sammamish. She notes this is significant for combatting congestion. Rituja is committed to investing in safe and connected bikeways and trail systems for people who walk and bike and in attracting new riders to bicycling. Rituja enjoyed watching her son prepare for taking on the STP, quite an accomplishment at 13 years old!
Elect Breean Beggs for Spokane City Council, District 2, Pos. 2: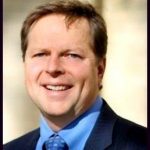 Breean Beggs is a voice for improving Spokane's transportation infrastructure, and for him, that means complete streets designed for all people and modes of transportation. He is committed to helping create more safe spaces for people walking and biking, which as he sees it will increase the number of people choosing active transportation and recreation. As an attorney, Breean has worked to protect people who bike, and as a councilmember he has worked to dedicate funding to traffic calming improvements and expansion of Safe Routes To School (SRTS) programs. Vote Breean Beggs for Spokane City Council, District 2, Position 2!
Washington Bikes is excited for all that lies ahead on the 2017 campaign trail. You can help elect champions who share our vision for active, connected and safe communities. Ballots have dropped, vote by August 1st!