New Washington Bikes board members have been elected by the board of Cascade Bicycle Club. Chosen for their experience, geographic representation, and the balanced perspectives they bring to both the policy and political work of the organization, the new board members will serve one-year terms. They will be adopting a new strategic plan in the next few weeks.
Leda Chahim, Seattle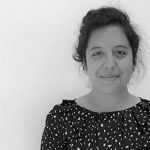 Chahim serves as Government Affairs Director for Forterra, where she is in charge of developing and advancing state and federal proposals aimed at creating livable, affordable communities and conserving working farms, forests and natural lands across the state. She serves on the boards of the Washington Association of Land Trusts and the Washington Wildlife and Recreation Coalition. She's also a member of the International Living Future Institute's inaugural Cascadia Congress and is an appointed member of the Forest Resources Coordinating Committee, a federal advisory committee to the Secretary of Agriculture. Leda holds degrees in Political Science and Conservation Biology from the University of Washington.
Paul Dillon, Spokane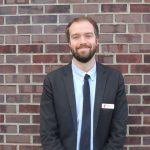 Paul Dillon serves as the Public Affairs Manager for Planned Parenthood of Greater Washington and North Idaho. Previously he was the legislative assistant for Senator Andy Billig of the 3rd Legislative District of Spokane and co-founded an environmental news site published by the Spokesman-Review called Down To Earth. He was the board president for Pedals2People, a former community bike nonprofit in Spokane, and serves on the board of the Center For Justice. Dillon holds a bachelor's degree from Eastern Washington University.
Jane Hague, Bellevue
Board Secretary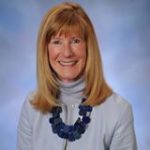 Hague served on the King County Council 1993-2015. Prior to joining the Council she served as the Manager of Records and Elections for King County, and was an elected member of the Bellevue City Council. She has served on the King County Boys and Girls Club Board of Directors, was elected President of the National Association of Counties, and was one of the founding members of the board for Sound Transit.
Haley Keller, Seattle
Board Treasurer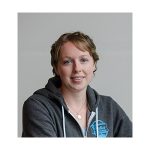 Keller is co-founder and co-owner of Peddler Brewing Company in Ballard, which opened its doors in 2013. A graduate of the Cascade Bicycle Club Advocacy Leadership Institute, she is a leader in the Connect Ballard neighborhood advocacy team and continually seeks ways for Peddler Brewing Company to support the bicycle community. Keller received her BS in Mathematics and Master in Teaching from Seattle University and taught math at Lake Washington High School in Kirkland.
Ron Sher, Medina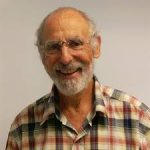 Founder and CEO of development firm Sher Partners, Sher devotes considerable time and energy to creating community gathering spaces. He owns Third Place Books, with locations in Lake Forest Park,  Ravenna, and Seward Park. He redeveloped the Crossroads Shopping Center and developed other retail properties.  He holds a PhD in agricultural economics from Washington State University, serves on the board of Washington Conservation Voters, and is a former member of the board of the Project for Public Spaces and Cascade Bicycle Club.
Daniel Weise, Kirkland
Board President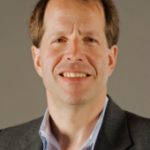 Daniel Weise is an ex-academic (PhD MIT, Assistant Professor at Stanford University, Microsoft Research group leader) who, for the last decade, has been a community volunteer. He serves on the boards of several nonprofits (including Climate Solutions and the Washington Environmental Council), on various other advisory panels and for-profit boards, and he assists technology start-ups. In his spare time he is a recreational cyclist, gardener of edible plants, and angel investor. His favorite investment, though he will probably never make a nickel from it, is the
DailyKos
.
Washington Bikes Organizational Structure
In September 2015 the board of Washington Bikes, then a 501(c)(3) nonprofit, voted to merge with Cascade Bicycle Club. Under new
bylaws
for Washington Bikes, now a 501(c)(4) nonprofit, Cascade Bicycle Club is the sole member of Washington Bikes and as such elects the board. An initial board consisting of Cascade executive committee members was chosen to provide oversight in the initial phase of the merger implementation.