For the eighth year in a row, Washington state ranks as the most bicycle friendly state in the nation. The ranking – based on a comprehensive survey of 5 categories, including Legislation and Enforcement, Policies and Programs, Infrastructure and Funding, Education and Encouragement, Evaluation and Planning – shows that Washington's score remained static over the past year.

Today, the first day of Bike to Work Week, the League of American Bicyclists has released its 2015 Bicycle Friendly State ranking. Washington state again ranks #1.
"When Washington Bikes, local economies grow, our kids can get to school more safely, and everyone is healthier," said Barb Chamberlain, Executive Director of Washington Bikes. "I'm elated at Washington's designation as the most bicycle friendly state, but we have so much more to do to make sure everyone from 8 to 80 can bicycle safely and easily. Being bike-friendly has become a measure of competitiveness as a state and others are coming after us."
In 2014, progress and new information supporting the need for better bicycling continued:
Other States Mounting a Challenge
Chamberlain noted that Washington state's score stagnated as other states are catching up with important advances in investments in bicycling:
Massachusetts jumped 6 spots to #4 in the ranking, thanks in part to a new transportation bond, which set aside $377 million over the next five years for biking and walking projects. A proposal currently being discussed in the Washington State Legislature, on the other hand, makes a biking and walking investment of roughly $230 million over the next 16 years – far below the investment levels made by Massachusetts in 2014.
Utah made the jump from #8 to #5 this year. The state adopted a Bicycle Master Plan in 2014, setting inter-agency goals for inclusion and support of biking and walking infrastructure in transportation projects. The Washington State Bicycle and Pedestrian Plan developed by the Washington State Department of Transportation (WSDOT) is now over seven years old and less than 50% of the plan has been implemented.
Despite being the most bicycle friendly state, the score of 66 out of 100 remains a D grade. In the best bicycling state in the nation:
Would you feel comfortable letting your 8-year-old going to school on his or her own?
Would you feel comfortable grabbing groceries on a bike in any town in Washington state?
Would you feel comfortable riding your bike from Tacoma to Seattle or from Spokane to Airway Heights?
We suspect the answer to all of those questions is no. More needs to be done to make those answers a resounding yes.
Foundation Being Laid for Future Success
Despite these challenges, Washington Bikes is encouraged by several initiatives and efforts moving forward in 2015 to grow bicycling statewide.
Initiatives include the first state bike summit, presented by Washington Bikes in March of this year; new data collection efforts to understand bicycle safety so more can be done to improve it; and continued engagement with state agencies to become more multimodal.
"We're continuing to strengthen our partnerships and engagement with the bicycling community. This year we co-sponsored the first ever Washington Bike Summit," said WSDOT Secretary Lynn Peterson. "Efforts like this will help ensure that bicycling is integrated into our multimodal planning, design and investment decisions."
These new initiatives did not show up in the latest Bike Friendly State survey and Washington Bikes is optimistic that more advances in 2015 will ensure that Washington state can improve its standing and retain the number #1 ranking in 2016.
Here are some initial steps that Washington Bikes will be advocating for in the remainder of 2015 and beyond:
Grow staff capacity for bicycling and update the bike/ped plan at WSDOT. The Washington State Department of Transportation (WSDOT) should build upon its past successes by increasing staff capacity for planning, engineering, and implementation of solutions that make bicycling and walking safer and more convenient. Additionally, so much has changed in bike/ped planning since the last bicycle and pedestrian plan was released in 2008. Then, sharrows were still seen as relatively cutting edge. We're past that and without so much as an update to the plan by WSDOT since then, much needs to change before the multimodal planning at WSDOT begins to address bicycling in earnest.
Grow bicycle and pedestrian safety focus at the state level. Outside of the hugely successful Safe Routes to School programs, safety education initiatives for bicycling at the state level are conspicuously absent. Deeper engagement of the Cooper Jones Safety Committee at the Washington Traffic Safety Commission and increased focus on data collection could help.
Grow investments at the state level. This factor is one that everyone can work on, starting today: write your legislators. Funding and infrastructure is our lowest score and it's the place we can make immediate improvements in the transportation funding package currently being negotiated by the Washington state legislature.
"This top ranking reflects the hard work of many, many people and organizations and we're proud of what our state has accomplished so far," added Chamberlain. "Now we as Washingtonians need to get work to make Washington even BETTER for bicycling, which makes it better for everyone on the road.  We encourage our leaders in Olympia to make this happen so that next year we can again call Washington the most bicycle friendly state in the nation."
[Tweet "We're #1! @bikeleague ranks WA #1 Bicycle Friendly State in US."]
Take action to tell your legislators you want them to invest in bicycling and walking.
About Washington Bikes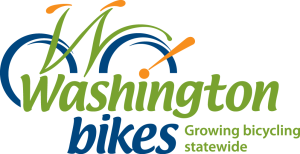 The Washington Bikes mission of advocating to make bicycling better directly addresses the key indicators for the Bicycle Friendly States ranking. We work to:
increase funding that provides on-the-ground bicycle facilities;
fund and provide education and encouragement programs that promote bicycling;
build state capacity to collect the data needed to understand and then improve bicycling safety and connections;
achieve passage and enforcement of bicycle-friendly laws that make it safe and comfortable for people of all ages to ride.
Washington Bikes also promotes bike travel and tourism to support local economies and increase their investment in becoming more bike-friendly. At the same time, with bike travel ideas from short day trips to cross-state tours we inspire more people to get out and ride to enjoy Washington's great outdoors.
Founded in 1987, Washington Bikes is the statewide nonprofit organization advocating for bicyclists and a more bike-friendly Washington.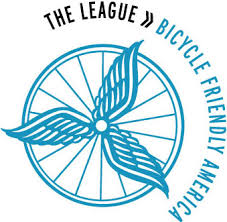 About the League of American Bicyclists
The League of American Bicyclists is leading the movement to create a Bicycle Friendly America for everyone. As leaders, our commitment to listen and learn, define standards and share best practices to engage diverse communities and build a powerful unified voice for change. For more information or to support the League, visit www.bikeleague.org.