Less than two weeks remain in the 2015 State Legislative Session. Whether or not the State Legislature ends on April 26 and doesn't go to special session is largely about agreeing on revenues and spending priorities. As session comes down to the wire, Washington Bikes continues to track several key issues that impact bicycle investments statewide.
After almost three months where discussions about policies have been at the forefront, the budgets that have been brewing for the same time in Committee offices are finally seeing the light-of-day. Following Wednesday's release of the Senate Capital Budget, both chambers' three budgets (operating, capital, and transportation) are now public. In addition, the Senate Transportation Committee released its version of a multi-year, multi-billion transportation revenue package  in mid-February and the House version appears imminent.
Following Washington Bikes' success in passing the Dead Red bill that provides a solution for bicycle riders that encounter broken red lights, it's time to follow the money.
Transportation Revenue Package
Transportation stakeholders are eagerly awaiting the House Transportation Committee chair's release of a transportation spending package. Reports now indicate a release as early as Monday or Tuesday. Following the expected release of the House proposal, negotiators from the House and Senate will likely begin negotiations between their two proposals.
Washington Bikes, American Heart Association, Childhood Obesity Prevention Coalition, and over 40 other organizations are asking for increased and sustained funding for the Bicycle and Pedestrian Safety and Safe Routes to School Grant Programs. This proposal would begin to address some, but not all of the backlog where on average only one out of four Safe Routes to School projects and a little over 10% of the Bicycle and Pedestrian projects are funded.
If you haven't already, go take less than 60 seconds to sign the Washington Bikes letter requesting greater investments in biking and safety and send it to your state representatives right away.
2015-17 Biennial Transportation Budget
The first week of April saw almost simultaneous releases of the House and Senate budgets for the 2015-17 biennial transportation budget. These proposals are for the base two-year state budget for transportation spending. Due to the increasing financing costs due to past bonding from the 2003 and 2005 gas tax increases, the biennial transportation continues to become more austere.
Safe Routes to School and the Bicycle and Pedestrian Grant Programs felt the impact of these continuing budget cuts. The House Transportation budget, which passed in the House on Thursday night, invests a little over $21 million in these two grant programs. That's down from a 13-15 high of $30.45 million. The source of decline? An end to $4 million in 2005 gas tax dollars and the lack of passage of Senator Andy Billig's legislation to establish a floor for federal investments. The Senate version of the biennial budget did not pass out of its Committee.
2015-17 Capital Budget
The Capital Budget is important for Washington Bikes because of individual capital budget requests, as well as the Trail Projects category in the Washington Wildlife and Recreation Program (WWRP).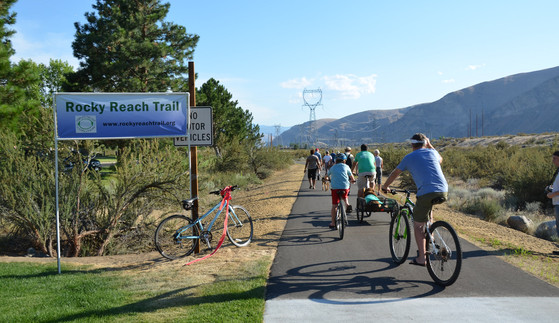 An encouraging feature out of both the House and Senate Capital Budgets is they fund WWRP at relatively high numbers – $75 million and $68 million respectively.
Where the budgets diverge is that the House version follows the funding formula identified in WWRP's statute, but the Senate chose to "pause" on the WWRP formula in the 2015-17 biennium to continue discussions over a maintenance backlog on property acquisition and to also attempt to address the high demand for parks and trails in WWRP. The result of the Senate proposal is that multi-use trails are funded at a much higher rate, but habitat and property acquisitions are not.
Washington Bikes is continuing to work with our partners and legislators to understand this change and to address the potential shift in investments as the negotiations over the final Capital Budget continue.
Next Steps
With a likely imminent release of the House's version of the transportation revenue package, follow Washington Bikes on Twitter, Facebook, and this site for updates and action alerts to write your legislators.
Thanks for your support of Washington Bikes – keep in touch by signing up on our mailing list and help us continue our legislative work by donating here.
* Credit for this post's title goes to a subtitle in Senator Andy Billig's most recent newsletter – it was a title we couldn't resist.