National Bicycle Month really gets rolling May 1 at Washington Bikes! Come celebrate spring weather and the uninhibited desire we all have to hop on our bikes for travel and exploration!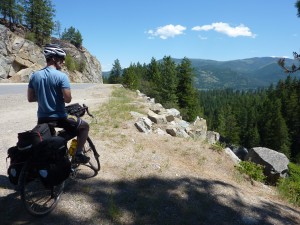 Come meet bike travel author Ellee Thalheimer and get your ticket to bicycle adventure with an autographed copy of Cycling Sojourner, her new detailed guide to multi-day bike tours in Washington.
The fun keeps rolling as Schooner Exact taps the first barrels of Ale-Liance, their delicious IPA that supports the bicycle advocacy work of Washington Bikes.
Check out the waterproof bike bags made by event sponsor Ortlieb USA and talk with their knowledge staff.
Get your bike art fix two ways: Bicycle sketches by featured Seattle artist Andy Goulding hang alongside the entries in the Saris Fifth-Grade Bicycle Poster Contest.
We don't want to run out of goodies; RSVP with the form below for our food/beverage count and to be added to our email list for future event invitations and bike news.
Event is free and open to the public; $10 tax-deductible donation greatly appreciated.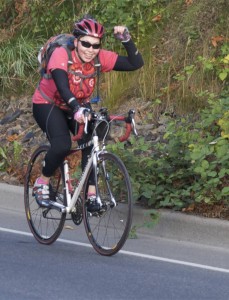 THE DETAILS:
DATE:  Thurs, May 1
TIME: 5:30-7:30 PM
PLACE:  Washington Bikes, Nord Building, Pioneer Square, 314 First Ave South, Seattle WA 98104
SPONSORS:  Event sponsor Ortlieb USA, makers of waterproof bike bags great for touring, and beer sponsor Schooner Exact Brewing Co.
BOOK SPONSOR: Red Lion Hotels
Please select a valid form