Schooner Exact releases Ale-Liance IPA to benefit cycling in Washington State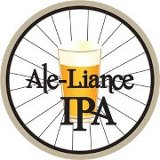 Bikes and beer take center stage in May.
On the bike side: we are celebrating Bike Month, Bike to Work Day, the kick-off of the National Bike Challenge, and Washington's sixth consecutive year ranked first among Bicycle Friendly States.
On the beer side: May 13-19 is American Craft Beer Week and May 9-19 is Seattle Beer Week.
The two cultures join forces with the partnership between Schooner Exact Brewing Company and Washington Bikes to release a tasty, limited edition tribute to bike advocacy: Ale-liance IPA.
This specially crafted beer celebrates bicycling in a popular Northwest way—the IPA. Ale-liance IPA contains 6.2% alcohol by volume, 55 IBUs, and is chock full of simcoe and citra hops. And the good folks at Schooner Exact—bicyclists themselves—will support the Bicycle Alliance's work to grow bicycling through advocacy, education and tourism by donating $25 per keg sold.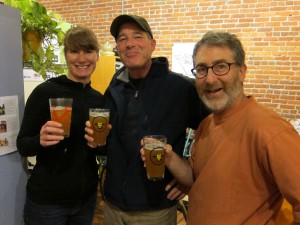 This is the second year that Schooner Exact and Bicycle Alliance have partnered together to produce Ale-liance IPA. Last year 30 kegs were produced and quickly poured during the month of May. This year, Schooner has brewed 50 kegs for distribution from Bellingham to Portland in the coming weeks. Check our Facebook page and Twitter feed for updates on establishments pouring the beer. Or ask your favorite watering hole to order a keg of this limited edition seasonal!
If you're planning to ride Tour de Pints, the annual pub crawl on bikes that coincides with Seattle Beer Week, you'll have an opportunity to sample Ale-liance IPA at Pike Brewing Company and Montlake Ale House.
Whenever and wherever you have that pint of Ale-liance IPA, be sure to join us in a toast to the passage of our Neighborhood Safe Streets Bill and to growing bicycling in our state. Cheers!