Drop by our Pioneer Square energizer station!
Bike to Work Day is May 17 and Washington Bikes is hosting an energizer station for Pioneer Square bike commuters from 6-9 am in front of our office at 314 First Ave S.
We're serving coffee from Zeitgeist and shortbread cookies from Grand Central Bakery to fuel you up for the day. Bike safety checks and minor mechanical adjustments will be offered, as well as local bike maps and Share the Road information. We'll also have a Metro bike rack on hand so you can practice loading your bike on one.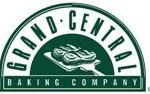 Grand Central Bakery will treat all bike commuters a second time on Bike to Work Day. Drop by any of their retail locations with your bike helmet and receive a complimentary baguette!
Do you live or work in Federal Way? We're co-sponsoring a Bike to Work Day station with Forterra at the north end of the BPA Trail. Drop by between 6-9 am for some coffee, treats and high fives!
Many Washington communities are planning Bike to Work Day activities. Check our Bike Month Round-up for a summary with links to other events.