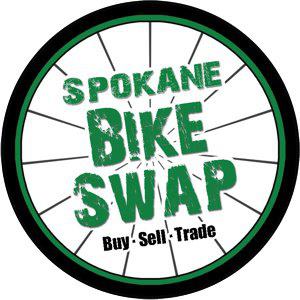 Is it time to dust off that classic 10-speed sitting in your garage and trade it in for something newer?
Is your pre-schooler ready for her first bicycle?
Then the Spokane Bike Swap is the place for you!
The Spokane Bike Swap is a one-stop shopping event to sell, trade, donate and buy bikes. It's on April 13 and 14, from 9am to 3pm, at the Spokane County Fair & Expo Center. Proceeds from this event will benefit the Friends of Centennial Trail.
Last year—its first—the Spokane Bike Swap drew over 2,000 attendees, featured 26 vendors and sold nearly 200 bikes. This year's swap has 36 vendors registered—including Washington Bikes. Be sure to drop by our table to say hi, take advantage of our membership special, help yourself to our educational materials, and purchase a ticket to win the Walla Walla Bicycle Weekend!
More information about the Spokane Bike Swap can be found here.