Thanks to guest blogger Debby Grant for submitting this post. Debby is past president of BIKES Club of Snohomish County and a member of Washington Bikes.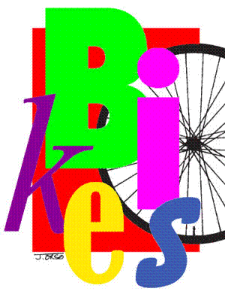 March 16 is this year's date for the 30th annual McClinchy Mile Bike Ride! McClinchy is hosted by B.I.K.E.S. Club of Snohomish County and is the club's annual and only fundraising event. Proceeds fill in the club's general budget and allows members to allocate grants to local organizations that support cycling in Snohomish County.
For the past five years grants have totaled around $5000 and sometimes more. If you ride on the Centennial Trail then you've noticed that the street crossing gates have been replaced with bollards. BIKES granted funds from the 2010 McClinchy Mile Bike Ride to Snohomish County Parks to help fill in gate-replacement budget gaps.
It's fun to host an organized road-cycling event and meet and talk to the varied cyclists who show up to ride the routes. In 2011 BIKES added a new 18-mile north end loop that extends the 34-mile Arlington-Stanwood route. Positive feedback means that loop is on again this year. The 48-mile Arlington-Granite Falls route is the most challenging and the three combined loops give those of us ready for it an early-season century.
Also in 2011 BIKES added a free 8-mile family ride from the event start in Arlington to Bryant station on the Centennial Trail – children must be accompanied by an adult. Ride leader Bill Weber led 13 kids and adults on the inaugural ride and made sure to have plenty of snacks on hand at the turn-around point.
You can register for McClinchy Mile on active.com or at bikesclub.org and BIKES will have a booth at Bike EXPO the weekend before McClinchy, March 9-10. Pre-registration is always appreciated but not required so put McClinchy Mile on your calendar!
The McClinchy Mile is a bike ride that supports the Bicycle Alliance's work to grow bicycling statewide with a financial donation. You can view a list of all rides that support our work to grow bicycling in Washington on our calendar.