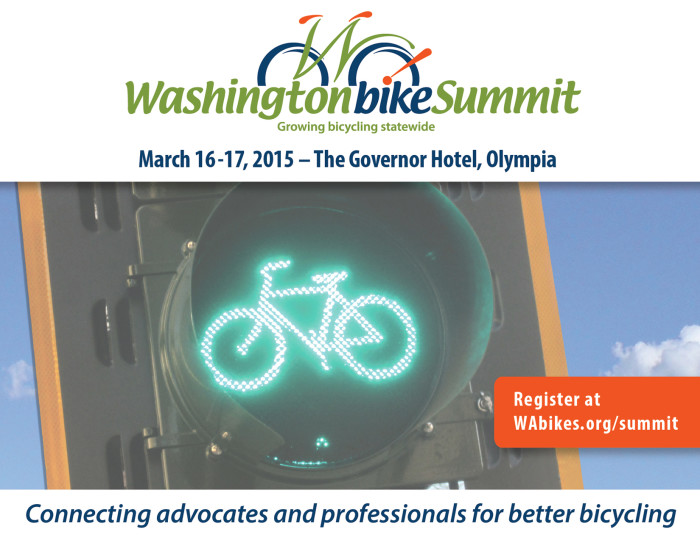 Registration is open for the Washington Bike Summit. This two day summit brings together advocates for bicycling and safe streets with professionals in planning, design, engineering, health, education, and tourism. Come to Olympia March 16th and 17th, 2015 to connect and learn.
Sessions themes include:
bicycle safety and Vision Zero
economic impact of bicycles
bicycle infrastructure design
equity and inclusiveness in the bike movement
youth engagement
Additionally there will be professional trainings on the NACTO Urban Bikeway Design Guide and Practical Design. During Day Two of the Summit, advocates may participate in Transportation Advocacy Day legislative visits with a coalition of people who promote bicycling, walking, transit, health, and equity.
Go to the Washington Bike Summit page to register and find the most up to date information.
A Bit of History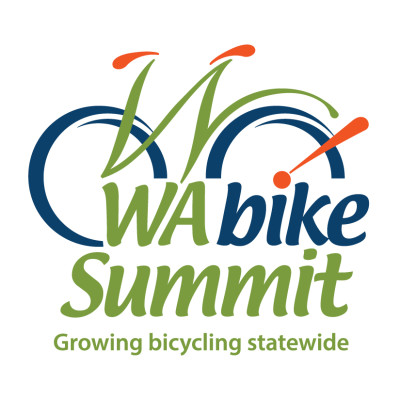 Years ago, what was then the Bicycle Alliance of Washington established the "Footprints and Bike Tracks" conference along with Bicycle Lobby Day. The lobby day evolved to become Transportation Advocacy Day, which each year brings 100-300 people to the capitol to tell legislators how important active transportation is for all of us whether we bike, walk, take transit, or drive. Somewhere along the way the conference stopped. We are reviving and reinventing the statewide conference as the Washington Bike Summit and continuing the partnership for Transportation Advocacy Day as an element of Day Two of the Summit.
Washington Bikes is thankful to Cascade Bicycle Club and Group Health Cooperative for their early sponsorship to make this conference possible. Other sponsors include REI and Washington State Department of Transportation.