What you can expect when you come to CREATE ADVENTURE at the Washington Bikes Gala Auction Saturday, Nov. 8, 2014:
Fun.
Food.
Beverages.
Getaway travel packages.
Great bike gear.
Fun and unique experiences up for bid.
People who love bicycles almost as much as you do.
Prizes, raffles, fierce bidding contests.
But seriously, we field questions each year about what to wear, whether we have bike parking, how long the event lasts, and so on. We thought we'd round those up into your Great Big Bike Party Manual for the 22nd Annual Gala Auction Saturday, Nov. 8.
You have one last shot to get tickets so you don't miss the biggest bike party of the year in the #1 Bicycle Friendly State — book them by Sunday night, Nov. 2.
[Tweet "Got my ticket, have my Party Manual, ready for 11/8 @WAbikes auction in Seattle."]
Getting There
Location: Seattle Marriott Waterfront (map link), 2100 Alaskan Way between Lenora and Blanchard, right on the Elliott Bay trail.
Bike parking: Provided by our friends at Sportworks Racks, who are also hosting a table. Fun fact: Most of the bike racks on buses all over the US are made in Woodinville, Washington, at Sportworks!
Transit: Depending on which bus route you take you'll have to walk or pedal a few blocks. Nearest light rail stop is at University.
Bikeshare: If you take Cycle Pronto Bikeshare the nearest station is at 2nd and Blanchard.
[Tweet "I'll #GoPronto w/@CyclePronto to the @WAbikes auction Nov 8 in Seattle. Ride w/me!"]
Car parking: On-site valet parking is available for $20 to auction attendees. Other parking options are available in the vicinity; rates vary.
What to Wear
It's a party — and it's a bike party. Some people do wear bike clothing and that's absolutely fine. Many dress up a bit more, all the way up to pretty fancy clothing. Just be sure to wear something that leaves your arms free to raise that bid paddle high.
5:30pm: Check-In Opens
When you arrive you'll check in at the registration table to receive your packet, which includes a card with your bid number. Don't lose this — it's what you need to bid and win fantastic gear and experiences.
We'll have a coat room available. It's not a coat check with staff supervision, but we'll have lots of volunteers floating around all night.
Three bars will be set up pouring DRY Soda, House Wine, and Schooner Exact beer. Many thanks to them for donating their delicious beverages!
[Tweet "Thanks @DRYSoda @SchoonerExact @OurHouseWine for bike-friendly donation to @WAbikes auction!"]
5:30-6:45pm: Silent Auction
We have two sections in our silent auction. One closes at 6:30, the other at 6:45. Keep track of the things you love and stay on top of those bidding wars!
What kinds of things are up for bid in the silent auction? Bike art, jewelry, gear, ride registrations, clothing, bike tune-ups, bike fitting, tools, equipment, experiences from kayak lessons to a scenic flight, yoga, massage, overnight stays, restaurant gift certificates, and so much more.
For a list of everything donated grouped by category, check out our donation inventory list tracked courtesy of our fantastic partners at the Bicycle Paper.
Buy It Now: See something you really, really have to have? Just like eBay we have a "buy it now" option. Go straight to that amount, enter your bid number, and it's yours — no more checking back and you can keep cruising the tables for other great items.
Water Bottle Grab: A $25 ticket lets you pick one of the water bottles. Inside is your key to a prize worth at least $25 and maybe much more! 
Kitsap Getaway Raffle: A $5 ticket enters you in the drawing for a weekend getaway for 2 on the beautiful Kitsap Peninsula worth over $500.
Special Feature: The Big Bike Button
Have your heart set on something in our live auction and worried that you'll miss out? Enlist Lady Luck on your side — buy a Big Bike Button for $100. 
Only 50 are sold. The winner chooses any item from the live auction and it's yours — for just $100! Watch for volunteers selling buttons in the crowd and get yours before they're all snapped up.
6:45pm: The Main Event — The Live Auction and Program
6:45pm: Find your table. As the second silent auction table closes our volunteers will start pointing you toward the dining area.
As you come in make a pass by the Dessert Dash tables and start thinking about which deliciousness you hope to taste at the end of your meal.
7pm: Program Starts!
Dessert Dash: This is important — your dessert depends on it! As soon as you get seated, determine what you're willing to put in the pot to help make sure your table gets first crack at the amazing desserts. Put your bidder number and amount on the form you'll find on the table. Volunteers will come by shortly to pick up your table's envelope to tally and see where you rank.
Speeches — Minimal: We keep remarks pretty brief but make absolutely sure we thank our sponsors for their generous support and our volunteers for their hard work.
MC: We're helped out this year by Ellee Thalheimer, author of Cycling Sojourner: A Guide to the Best Multiday Tours in Washington. Proceeds from sales of the book support our advocacy, and Ellee knows just how to create adventure by bike.
Special Guest: Washington State Dept. of Transportation Secretary Lynn Peterson joins us this year with remarks about the future vision for WSDOT and the essential role Washington Bikes plays as both partner and pressure.
[Tweet "I'll be w/@WSDOT Sec @LynnPetersonWA 11/8 in Seattle. Will you? Get tix by 11/2."]
Live Auction Items
On your tables you'll find a catalog listing the details for each package. This short version should get you dreaming about next year's vacation plans, special experiences, and new gear to amp up your ride.
Craft Your Own Cocktail
Two Registrations to RAMROD — Ride Around Mount Rainier
Wenatchee Valley Winter Escape for Two
Custom Bike Build from Bike Works
Create Your Own Bike Adventure
Ride With the Big Wheels!
Join/Renew with Washington Bikes! Many make an annual tradition of renewing their membership in Washington Bikes at the auction.
South Asian Dinner for Six
From Traffic to Two Wheels: REI Bicycle Commuter Package
Vashon Epic Weekend: Passport to Pain
Giant Expressway 2 Folding Bike
Spokane Adventure Package for Two
Mercer Estates Wine & Dine Event for 6 Guests
Women-Only Wenatchee Valley Biking/Hiking Weekend
REI Camping Package
Ortlieb Bicycle Touring Package
Cycling Weekend in Southwest Washington
Family Fun Cycling Package
SRAM Red 22 Road Groupset & Zipp 202 Road Clincher Wheels
Special Appeal: This is where we tell you a bit about some of the work we're doing and ask for your generous (and tax-deductible) philanthropic support. Your prize: Knowing that you're helping create adventure and grow bicycling statewide by investing in the mission of Washington Bikes.
Mount Adams Country Bike Tour
2014-15 Crystal Mountain Gold Unlimited Pass
Diamondback Haanjo
Blake Island Yacht Cruise for Six
Suncadia Cycling Festival for Two
Three Nights in Port Angeles Vacation Home for 8
Surly Disc Trucker
Exclusive 2-Night Use of the Methow Valley Inn in Twisp
Mediterranean Dinner for Six
Skykomish Valley Getaway/River Raft
Better Birding by Bike! (a.k.a. Biking is for the Birds)
9:00pm: Auction Ends, Time for Checkout
We run a tight ship over the course of the evening to wrap up the live auction by 9pm.
Dave Shaw and the Wizards (hey, that would make a great name for a band!) have your winning bids, Dessert Dash, membership, Special Appeal donation, and all the rest tallied up. They're ready and waiting with a Square app to swipe your credit card. Personal checks also accepted.
We prefer that you take all your items home that night. But if you biked to the event and bid on another bike, a wheelset, a big painting, or something else, we totally understand if you can't haul it home. Don't let cargo worries stop you from bidding — or maybe bid extra high on the cargo trailer .
Just hang onto your receipt and come by our retail store/offices in Pioneer Square during regular business hours, Monday-Friday, 9:30am-4:30pm.
Don't forget your coat on your way out! 

Sponsors Make It All Possible
Gold Wheel 
Silver Spoke 
 Bronze Gear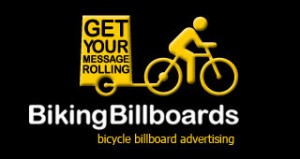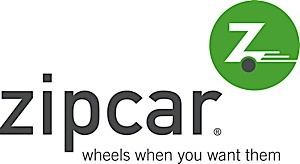 Pedal Partners 
Todd Vogel & Karen Hust
In-Kind Sponsors
ICYMI This Year: Sign Up for Next Year!
If you have to miss this great event in 2014, don't let it happen again in 2015! Sign up for our e-news to make sure you hear about it in plenty of time to get your tickets to adventure.