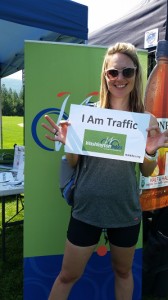 Going into the 2015 legislative session — an important budget-writing year that sets the two-year transportation budget — we hope to build on our success in 2013 in getting an all-time record investment of over $40 million in biking/walking projects. We'll be working for a forward-looking approach to transportation funding that recognizes how people want to move.
As the recent poll on kids and safe biking and walking showed, Washingtonians overwhelmingly want the legislature and their local leaders to invest in safer connections. Add your voice with our petition that asks the legislature for two fundamental things: making safety a top priority and funding complete bike connections.
[Tweet "Join me in asking #WAleg to focus on safe, complete bike connections for all."]
Petition for Better Bicycling
Getting more people on bikes is good for our personal health, local businesses, our towns, our economy, and the air we breathe.
That's why we call on the governor and the state legislature to make safer bicycling a top priority and to invest in more bike lanes and trails and improved road designs to create a complete network of bicycle connections.
[Tweet "Just signed petition to #WAleg asking for focus on safety, $$ for better bike connections."]