Ruby from Port Angeles, won first place for Washington State in the 5th Grade Bike Poster Contest. Now it's time to support her at the National Contest. The competition around the country is stiff, but check out Ruby's romantic aesthetic and that bounding joyful squirrel. Her bike is even prepared for the wet with a front fender! Vote for Ruby's poster on Saris' Facebook page (Ruby is poster #16).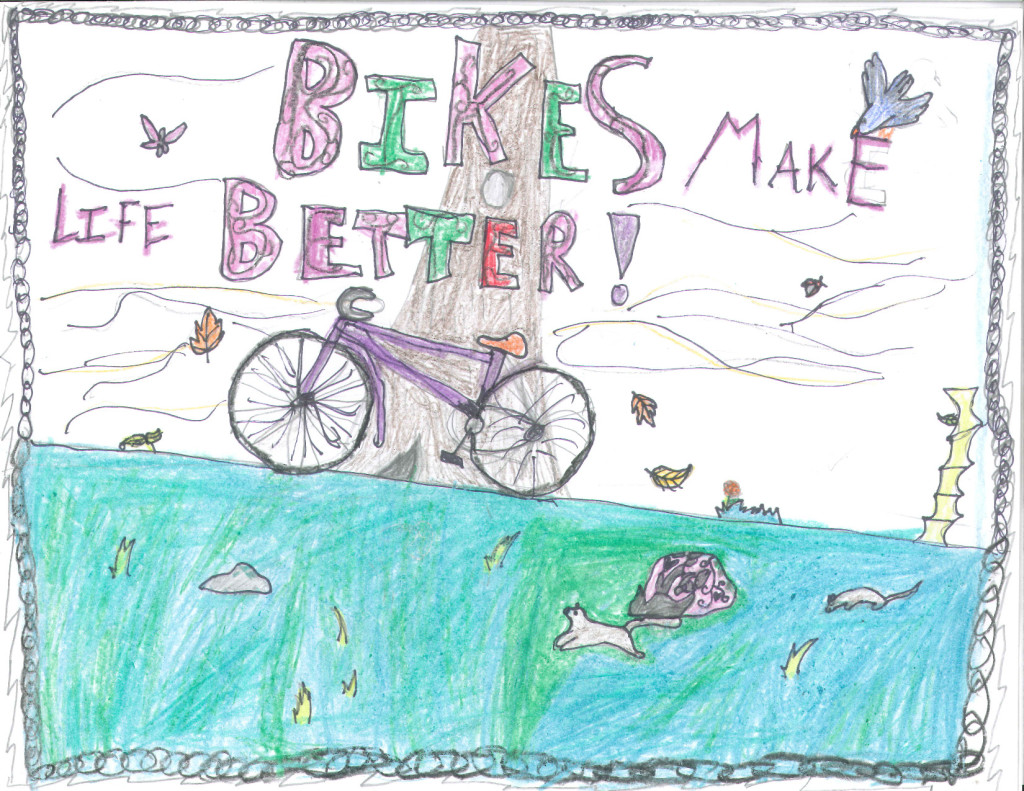 If Ruby wins the contest, Dry Creek Elementary School in Port Angeles will win a new bike rack for 20 bikes and the Hub System to help encourage biking. A rural school in Port Angeles, Dry Creek Elementary has been teaching the Bike and Pedestrian Safety Education Program to their 5th and 6th graders for the last two years. These students would benefit from the added bike parking and nifty way to track and encourage bike trips with the Hub. Additionally, Ruby will win a trip to Washington, D.C. for the 2014 National Bike Summit, a great opportunity to inspire the next generation of riders.
Vote for Ruby's poster (Poster #16) between now and May 7th at Saris' Facebook Page.
Thank you to Saris Cycling Group for organizing the bike poster contest and providing prizes for the winner.