State officials and legislators are looking for your thoughts about if and how to revise the 25-year-old Washington Wildlife and Recreation Program (WWRP), which is the state's grant program for wildlife conservation lands, state and local parks, trails, natural areas, and working farms and ranches.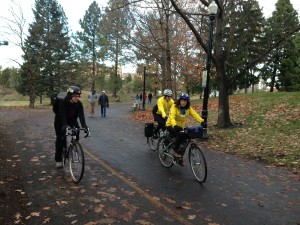 Please take a short survey by Oct. 18 to share your insights about the WWRP.
The Legislature created the WWRP in 1990 to give the state a way to invest in valuable outdoor recreation areas and wildlife habitat conservation lands. They wanted to protect critical habitat and make sure our kids, grandkids, and future generations had places to recreate, and they wanted to do it before the land was developed. In its 25-year history, the grant program has funded projects in nearly every county of the state.
As state officials review the program, they are looking to see if the program is accomplishing what it set out to and what might need to change going forward. Now is the time to share your thoughts.
Trails Funded by WWRP as of 2015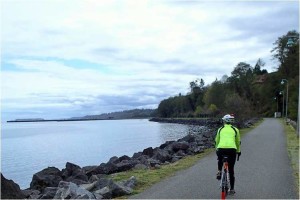 Anacortes: Thompson Trail
Bainbridge Island Metropolitan Park and Recreation District: Forest to Sky Trail Corridor
Bellingham: Railroad Trail and Alabama Street Overpass, South Bay Trail, South Boulevard Park, Squalicum Creek Trail, Whatcom Creek Trail
Bothell: Blyth Park Trail Connection
Buckley: Buckley Foothills Trail Extension
Camas: Washougal River Trail
Castle Rock: Riverfront Trail
Clallam County: Olympic Discovery Trail, Spruce Railroad Trail
Clark County: Chelatchie Prairie Railroad Trail, Frenchman's Bar Trail, Lacamas Heritage Trail, Lewis River Trail, Salmon Creek Trail
Des Moines: Des Moines Creek Trail
Douglas County: Columbia River Trail
Eatonville: Bud Blancher Trail
Edgewood: Interurban Trail
Edmonds: Interurban Trail
Entiat: Entiat Waterfront Trail
Enumclaw: Enumclaw Trail
Ferry County: Ferry County Rail
Island County: English Boom Waterfront Trail
Issaquah: Issaquah-High Point Regional Trail
Jamestown S'Klallam Tribe: Dungeness River Railroad Bridge, Olympic Discovery Trail
Jefferson County: Larry Scott Memorial Park and Trail, Olympic Discovery
Kent: Three Friends Fishing Hole
King County: Cedar River Trail, East Lake Sammamish Trail, Horseshoe Bend Trail, Green River Trail, Soos Creek Regional Trail
Kirkland: Cross Kirkland Corridor
Kitsap County: Hansville Greenway, Clear Creek Trail
Lacey: Lacey Burlington Northern Trail, Woodland Trail
Lynnwood: Interurban Trail
Milton: Interurban Trail
Mount Vernon: Mount Vernon Riverfront North Trail, Skagit Riverwalk Trail
Mountlake Terrace: Interurban Trail
Mukilteo: Big Gulch Trail
Newcastle: May Creek Trail
Okanogan County: Methow Valley Community Trail, Similkameen Connector Trail
Olympia: Woodland Trail
Peninsula Metropolitan Park District: Cushman-Scott Pierson Trails
Pierce County: Foothills National Recreation Trail
Port Angeles: Olympic Discovery Trail
Port Angeles: Centennial Trail, Waterfront Trail
Port Orchard: Bay Street Pedestrian Path on Mosquito Fleet Trail
Pullman: Downtown Pullman Riverwalk, Palouse Path
Redmond: Bear Creek Trail, Redmond Central Connector, Evans Creek Trail
Renton: Cedar River Trail
Richland: Columbia Point Riverfront Trailway
Seattle: South Ship Canal Trail
Sequim: Olympic Discovery Trail
Shoreline: Interurban Trail
Skagit County: Centennial Trail
Snohomish: Snohomish Riverfront Trail
Snohomish County: Centennial Trail, Whitehorse Trail
Spokane: Centennial Trail, Fish Lake Trail, Historic Iron Bridge, Trolley Trail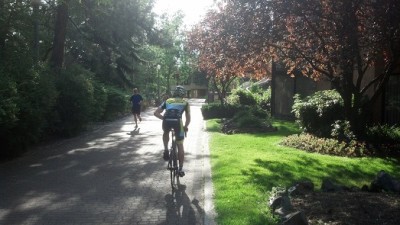 Washington State Department of Fish and Wildlife: Dungeness Railroad Bridge, Hood Canal Wetlands Trail
Washington State Department of Natural Resources: Cypress Island Interpretive Trails, Mount Si Interpretative Trail, Mount Tahoma Ski Trail System, Tiger Mountain High Point Trail, Woodard Bay Access Trail
Washington State Parks and Recreation Commission: Centennial Trail, Iron Horse Trail, Klickitat Trail, Willapa Hills Trail
Sumner: Sumner Urban to Mountain Trail
Tacoma: Water Flume Line Trail
Metropolitan Park District of Tacoma: Point Defiance
Thurston County: Chehalis Western Railroad Trail
Tukwila: Duwamish/Green River Trail
Twisp: Twisp Community Trail
University Place: Chambers-Leach Creek Trail
Vancouver: Burnt Bridge Creek Trail
Walla Walla: Walla Walla Trail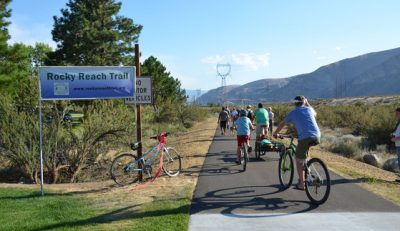 Wenatchee: Wenatchee Foothills Trails
Wilkeson: Foothills Trail
Winthrop: Susie Stephens Trail
Yakima: William O. Douglas Trail
Yakima County: Naches Rail to Trail, Greenway Pathway South