And now, for the rest of the story.
Last year we followed up on the Inlander's reporting about Paul Dannels' stolen bike to try to help raise funds to replace the bike. A number of generous people stepped up and between your donations and some other sources Paul is back on two wheels.
When Paul got his bike in February he wrote,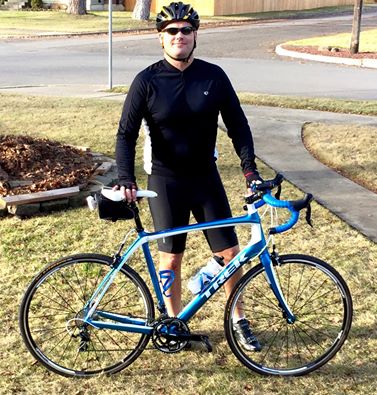 "This past week I purchased a new bike. It is incredible to say the least. I could not have done this without your help; thank you so very much."
He sent a photo with his Trek Domane 4.3 and said, "Needless to say I probably won't be leaving this bike anywhere, makes me very sad to say that. I sure do love it and can't stop riding or thinking about it. Thank you again so very much."
We asked about some of his favorite routes and he sent pictures of a ride to the Bowl and Pitcher, in Riverside State Park. He reports,
"Life is great here in Spokane; we have been really spoiled with good weather so far this year. My new bike is incredible. I have been riding around 70 to 80 miles per week and rode my first 52-miler last weekend. I'm working my way up to do a couple of century rides this year."
This whole experience also inspired Paul to ask, "I'm wondering if there is more I can do in the world of advocating for bike rights and laws in my area and thought you might be just the person to ask, I'd like to share and spread my passion for biking in our community." We pointed him to volunteer opportunities like Spokefest and Spokane Summer Parkways and told him about the Spokane Bicycle Advisory Board meetings every third Tuesday, a great place to hear what's happening in the city for better bicycling.
Paul will be in our booth at the Spokane Bike Swap this coming Sunday, April 12. Stop by to say hi and talk bikes.