Day Eight in the 30 Days of Biking, 30 Words, 30 Pictures series
From beginning to end, today's riding took me to meetings with a leadership element–what's more, a strong theme of women leaders at every level of leadership in bicycling and transportation from neighborhood to national.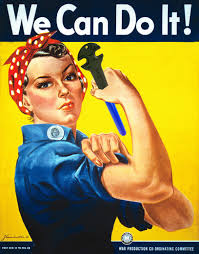 First up: A discussion of Seattle's participation in round 2 of the Green Lane Project with Martha Rostkowski, who heads up Green Lane as a VP at People for Bikes, a couple of her colleagues, and some of Seattle's organizations that have women as executive directors (see below for a list of biking organizations and others we partner with).
A few months ago we partnered with Cascade Bicycle Club (where Elizabeth Kiker serves as executive director) to bring Martha to Seattle before applications were due so we could learn what was needed for a successful application. Women lead staff at SDOT including Sam Woods and Kristen Simpson shepherded the application through and Seattle was selected.
As the state organization we hope to bring lessons learned and next-generation design principles to other communities around the state interested in adding protected bike lanes in the right places in their mix of bike network connections.
Next I spent some time preparing for my trip to Spokane at the end of this week for the Spokane Bike Swap, where we'll have a table and you can meet our newest member of the staff, Kate Johnston. Sparkplug LeAnn Yamamoto in the Spokane County Commute Trip Reduction Office helped make this event a reality. The event benefits Friends of the Spokane River Centennial Trail, headed by another woman, Loreen McFaul.
While I'm there I'll talk with other bike leaders. The list of local leaders includes the chairs of Spokane Bikes and the Spokane Bicycle Advisory Board and members of the Pedals2People board–all women. (Yes, the entire board of P2P, which is a community bike shop, consists of women.)
Via email I also had contact with staff in the Washington State Dept. of Transportation concerning the US Bicycle Route System. The WSDOT staff we work with most directly on bicycle/pedestrian issues are women (hi, Charlotte and Paula!) in a department headed by Sec. Lynn Peterson, with Amy Scarton as Assistant Sec. for Community & Economic Development.
Later in the day it was back to Seattle City Hall for a meeting of the advisory committee for the Seattle Dept. of Transportation director search. I sat between Cathy Tuttle, founder/executive director of Seattle Neighborhood Greenways, and Marci Carpenter, West Seattle Transportation Coalition, both examples of local grassroots organizing around a desire for safe, connected networks for all forms of transportation.
It was in this meeting that I was struck anew by the number of women leaders I interact with every day and what a pleasure it is not to be the only woman in the room in a meeting on transportation. Just a few years ago no one in my position would have been able to list as many women counterparts and colleagues.
I then had a meeting to prepare for another meeting (welcome to my world)–tomorrow's first meeting of Gov. Inslee's Blue Ribbon Task Force on Parks and Outdoor Recreation, which I'm honored to co-chair.
Seattle happens to have a lot of women executive directors at many of our partner organizations right now. A list of such organizations headquartered in Seattle (which I'm sure is incomplete) is an impressive one:
… and it keeps going, from Maud Daudon at the Seattle Chamber of Commerce to Joni Earl at Sound Transit and beyond.
It isn't just Seattle, either. When I meet with local leaders in bicycling I'm meeting with women. Picking just a few examples from my meetings of the last year around the state:
Like many of the words I consider for these posts, this is one that could fit more than one day, but it's what I found myself thinking about the most. Other nomineees for today's word that I considered, just for fun:
Rain
Biscuits
Terrain (said with the tone of voice that makes it an epithet)
Routes
Wool
Related Reading
Your Turn
What do you want leaders in bicycling and transportation to work on?
Who are the bike leaders in your community who deserve a shout-out? (Not just women)
What are some of the ways they're making a difference? (I'm totally trolling for blog post ideas here)