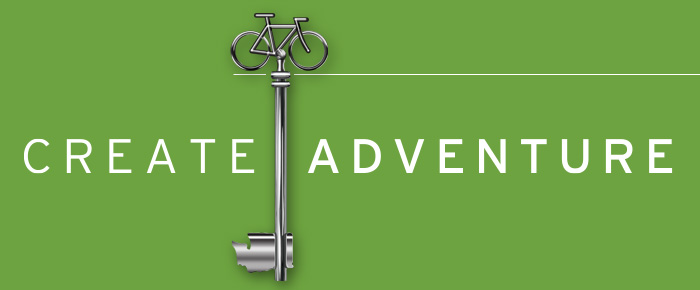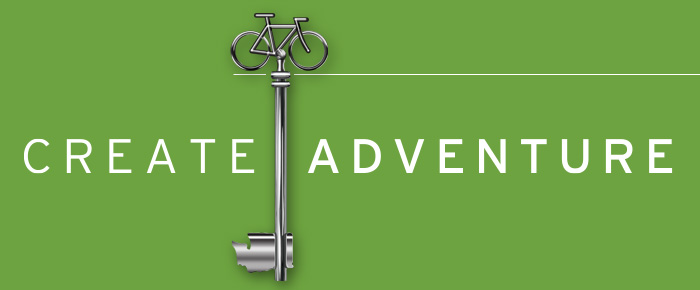 Biggest Bike Party of the Year Nov. 8
Seattle Mariott Waterfront
Your ticket and bids at our annual auction gala make our work possible. Check out some of the great travel packages, experiences, and bike gear you can bid on and get your tickets for the biggest bike party of the year before they're all gone!
MC Ellee Thalheimer, author of Cycling Sojourner Washington, and guest speaker WSDOT Sec. Lynn Peterson will inspire you to create adventures from everyday to epic. Join us!
As a result of our work for more funding, better laws, trail networks, and local groups to expand and enhance bicycling, Washington is the #1 Bicycle Friendly State in America.

If you can't make the auction, support us with your tax-deductible donation.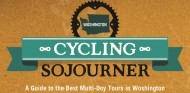 A Guide to the Best Multi-Day Tours in Washington
First guidebook with detailed multi-day bike tours of Washington state to come out in over a decade. Wondering where to ride, eat, sleep, play? Order your copy today!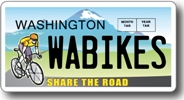 Show your bike pride!
If your car carries bikes on a rack, why not carry one on your license plate? Share the Road specialty license plates support bicycle safety education statewide and we help with the paperwork.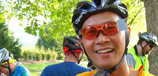 SIGN UP FOR E-NEWS
Stay up to date and get involved in biking in our state.
Subscribe