National 5th Grade Bicycle Poster Contest
Washington Bikes teams up with Saris Cycling Group to challenge 5th grade students to make inspiring posters on a bicycle related theme. Schools hold their own little contests and submit the school winner to the statewide contest. The champion posters win some cool prizes.
2015 contest is underway now!
We're calling on Washington 5th graders to get inspired and create a poster that illustrates what the bicycle means to them. This year's theme is #longfortheride. Participating schools must submit their winning poster and permission slip to Washington Bikes by October 21, 2015. Email Louise@wabikes.org if your school is participating.
Prizes will be awarded to the top 3 finishers in the State Contest:
First Place: Schwinn bicycle, Schwinn helmet and Schwinn bell
Second Place:  Schwinn helmet and Schwinn bell
Third Place:  Schwinn helmet
Each first place state winner will be entered into the National Bicycle Poster Contest. One national winner will receive a three day/two night trip for two (parent/guardian and child) to Washington DC for the 2016 National Bike Summit. The national winner's school will receive bike parking and The Hub, an interactive system to encourage active commuting.
Contest rules can be found here.
Mail your school's winning poster to:
Washington Bikes
Attn. Louise McGrody
314 First Ave S
Seattle, WA 98104
PREVIOUS WINNERS!
You can view all the winners from the 2013 contest and the 2014 contest.
2014 1st Place for Washington State
Ashley Vaile
Tukes Valley Middle School
Battle Ground, WA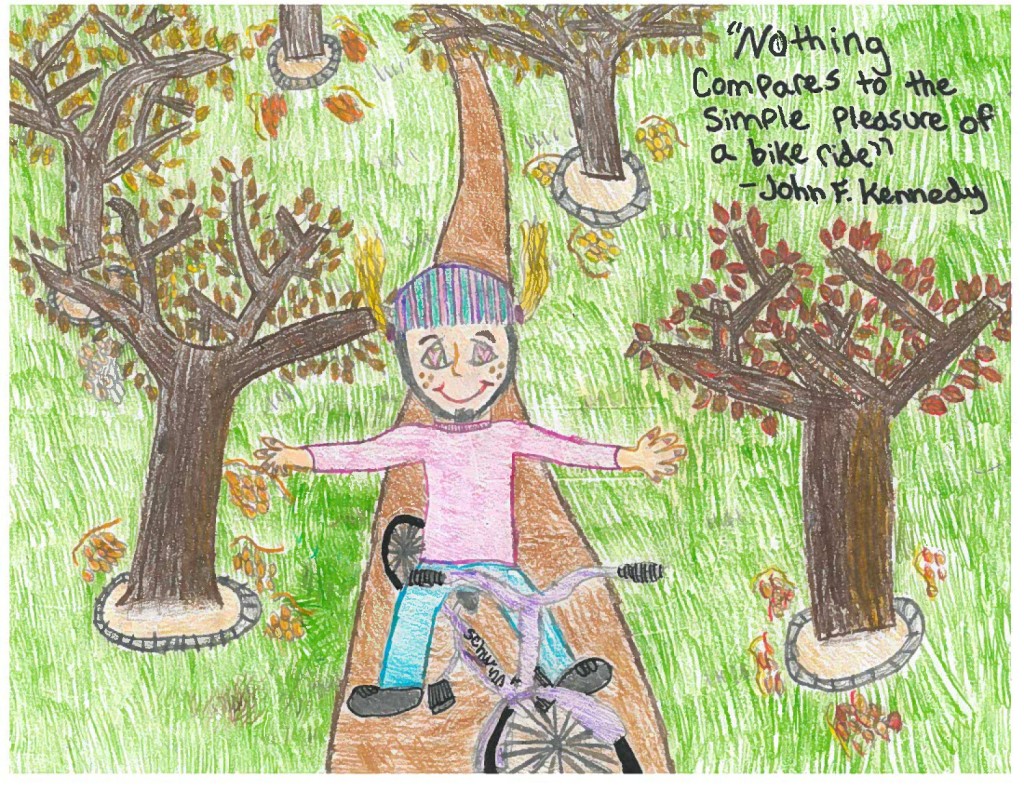 2014 People's Choice Award
Maizie Tucker
Dry Creek Elementary
Port Angeles, WA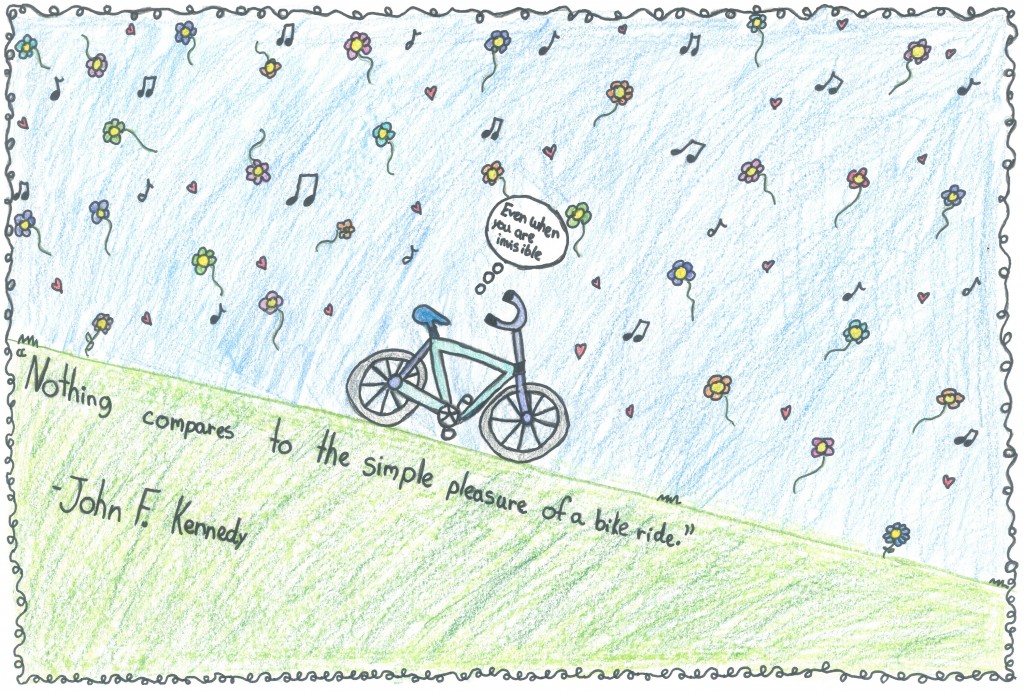 2013 1st Place for Washington State
Ruby Harris
Dry Creek Elementary
Port Angeles, WA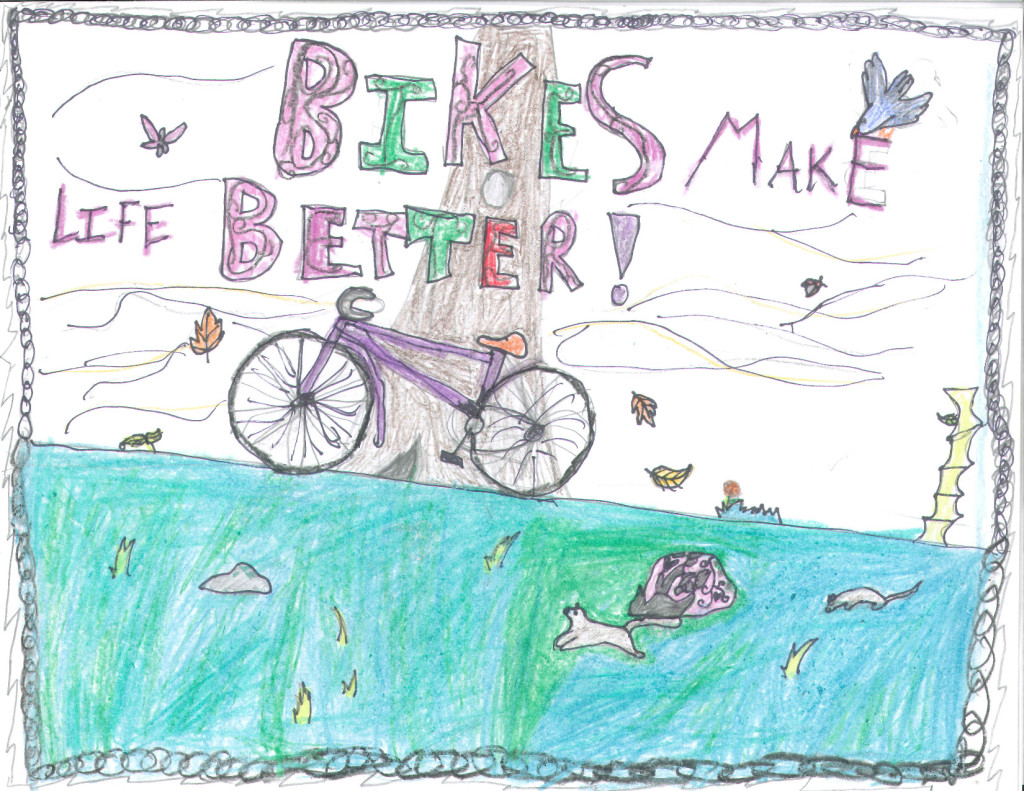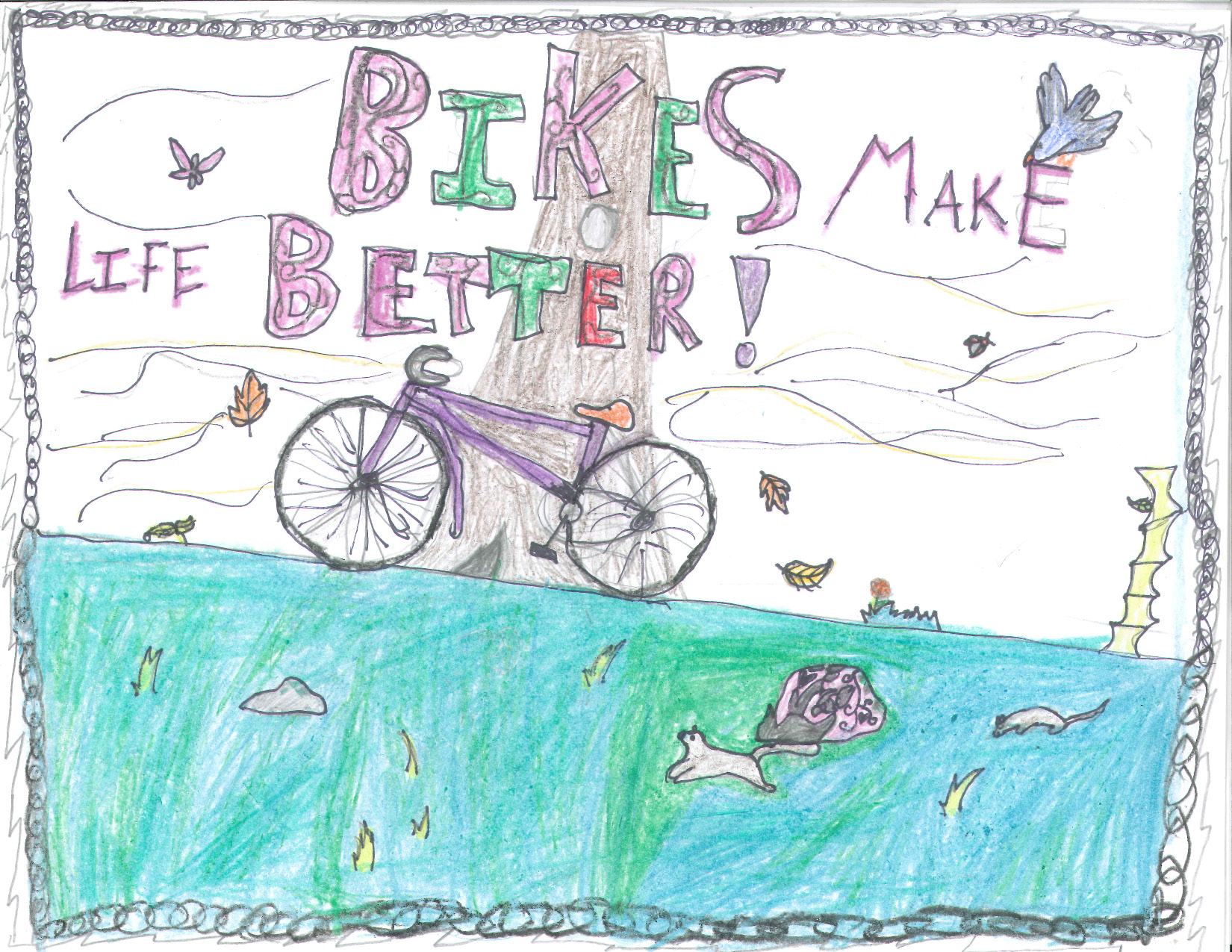 2013 People's Choice Award
Akasha Durr
Hough Elementary
Vancouver, WA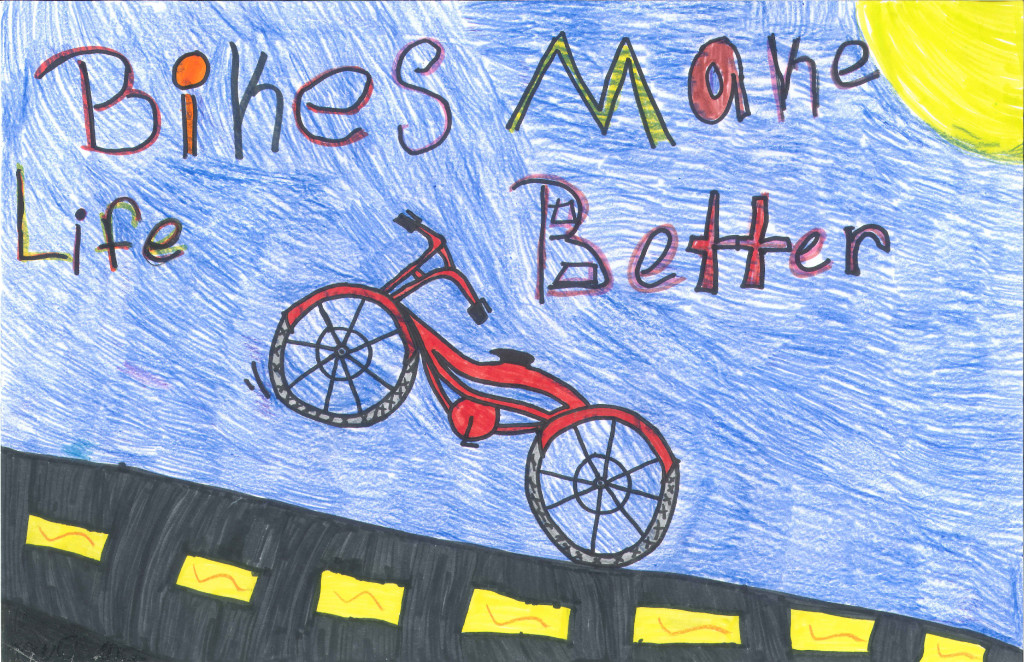 The contest was put on in partnership with Saris Cycling Group, a manufacturer of bicycle racks and cycling training products. Thank you to Schwinn, Lazer Sport, and Planet Bike for donating prizes for the contest.