Bike Month Challenges in Washington State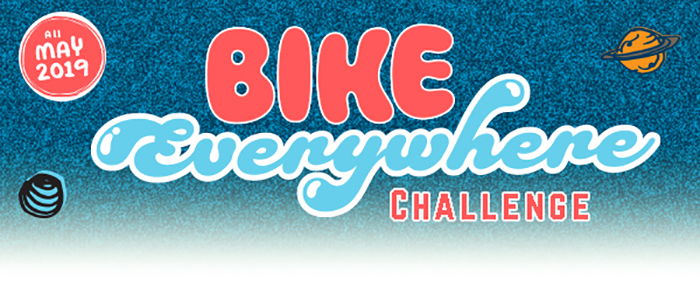 Whether you focus your riding on a local Bike Challenge during Bike to Work Week or join our #BikeEverywhere Challenge — or both! — Washington state has lots of ways to tally up your riding. As the #1 Bike-Friendly State in the nation for eight years straight (most recent designation was in 2019) we have people bicycling all over the state all year round. The state's commute trip reduction law provides ongoing opportunities to tally vehicle miles avoided and get a chance to win prizes, too.
If we're missing your local Bike Month event let us know and we'll add it to the list!
Cowlitz County: Cowlitz on the Move organizes Bike to Work Week and Bike to School Week in May
King and Snohomish Counties: Cascade Bicycle Club organizes the Bike Everywhere Challenge and other Bike Month activities.
Pullman: Pullman Parks & Recreation, Bike Month Challenge. Participants log their bike miles on a calendar throughout the month to become eligible for prize drawings. Lincoln Middle School organizes a Bike to School Day on May 6.
Skagit County: Bike Walk Mount Vernon has partnered with our Bike Everywhere Challenge to bring a Bike Month Challenge to the region via the Skagit Valley League. Bike Walk MV also organizes Bike to School Day and Bike to Work Day events.
Spokane: Spokane Bikes puts together Bike to Work Week and the week-long Commute Challenge with help from partners at Spokane Bicycle Club.
Tacoma/Pierce County: Tacoma/Pierce County residents have two challenges to choose from for Bike Month: the Bike Commuter Challenge and the Bike Everywhere Challenge.  Learn more at Pierce Trips' Bike Month page.
Thurston County: Intercity Transit, Bicycle Commuter Contest in May – the longest running bike challenge in Washington!  They also host Bike Stations on Bike to Work Day.