2018 Washington Bike Summit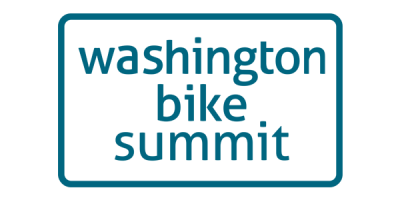 Sunday, April 29 – Monday, April 30
Spokane Falls Community College
Stay tuned for more information!
2018 Washington Bike Summit info below:
Bicycling intersects with a wide array of ideas, initiatives and programs, whether it is infrastructure, health, equity, shared mobility, etc. The Washington Bike Summit brings together people from different disciplines, backgrounds, and perspectives to learn, share, network, and explore ways we can grow and improve bicycling for all. Share your stories and ideas to help keep Washington the #1 Bicycle Friendly State!
The 2018 Washington Bike Summit is co-presented by Washington Bikes & Cascade Bicycle Club.
The Summit features keynote speakers, breakout sessions, guided workshops, prize drawings, delicious meals and all-around great opportunities for networking with other folks who share your passion for bikes. With so much to take in, we're sure you'll ride away with new-found inspiration, a bunch of new friends and some sweet Summit souvenirs.
Visit Cascade for more information on the Washington Bike Summit.
For questions, email Blake Trask. For sponsorship inquiries, email Charlie Hockett.