Washington Bike PAC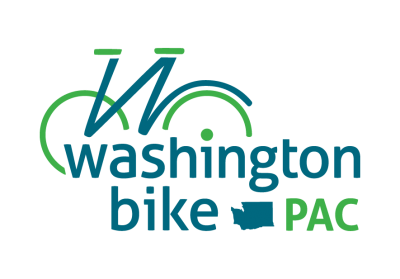 Washington Bike PAC, the political arm of Washington Bikes, helps elect candidates that support growing local economies, improving health, and making communities safer. Our work is about electing and supporting candidates at every level of government who work to improve lives through bicycling. Champions who will work with us to influence the budget and fund important projects, affect the policies that keep us safe on our streets, and guide the plans that shape the future of our communities.
Washington Bike PAC is a newly-formed arm of the new Washington Bikes, which is a 501(c)(4). In 2017, Washington Bike PAC has charted a bold vision to support candidates in Bellevue, Port Angeles, Seattle, Spokane, Tacoma, Vancouver, and Yakima, as well as targeted ad hoc locations statewide. We estimate that we will need to raise $40,000 this year to implement this plan. Your generous investments in candidates who support bicycling could help realize stronger investments and produce smarter policies for better bicycling statewide. Because it is political work, donations are not tax-deductible.

Join us at the Washington Bike PAC Kickoff
 Event
Monday, March 20, 2017 6PM – 8:30PM

Mercato (111 Market St. NE, Olympia, WA 98501)
In conjunction with the Washington Bike Summit, join us at the first Washington Bike PAC event! Your support will make 2017 a great year for electing bike-friendly candidates and passing ballot measures for safe streets!
Come out for a fun night to raise money to support candidates that matter to people who bike. Meet our elected Washington state bike champions and hear about Washington Bike PAC's plans for electing more bike-friendly candidates in 2017. Enjoy complimentary snacks and a no-host bar at the Washington Bike PAC Kickoff!

RSVP for the Kick-off event! Learn more about the Washington Bike Summit.