Events & Rides
Please use our Event Submission Form if you would like us to include your meeting, ride or event on our calendar.
Upcoming Events
Registration opens for The Bike Everywhere Challenge
Event Navigation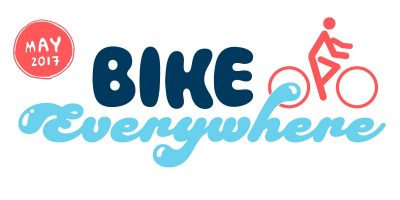 Sign up for the 2017 Bike Everywhere Challenge with an exciting new platform- Love to Ride.
Like challenges in years past you can form a team or ride solo to compete for sweet prizes and exclusive bragging rights. If you use other services to track trips have no fear! You can sync apps like Strava to the Bike Everywhere Challenge so you only need to log your trips once.
New for 2017!
In 2017 we are focusing on getting new or returning riders on their bikes. To encourage this we are requiring each team to have at least two new riders.
Sign up here!