Events & Rides
Please use our Event Submission Form if you would like us to include your meeting, ride or event on our calendar.
Upcoming Events
Anacortes Open Streets
September 14, 2014 @ 11:00 am

-

3:00 pm
Event Navigation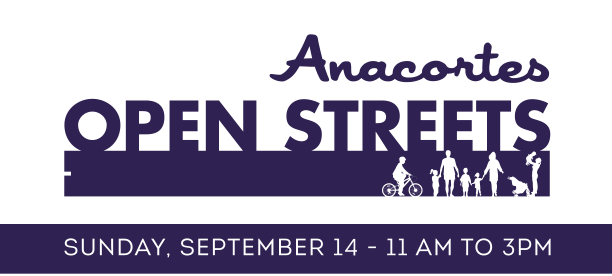 Come experience downtown Anacortes in a relaxed atmosphere…let's all meet on the streets! Downtown Anacortes will be open for business but closed to cars so that you can come out to bike, walk, skate and enjoy the day!
This open streets event will spread over a twenty block loop and will include a Retro Bike Ride, a Concours d'Elegance bike show, dedicatation of USBR 10, Volkswalk, BMX and mountain biking demos, information displays, a bike parts swap meet, and more. Anacortes Open Streets is sponsored by the City of Anacortes, Island Hospital, Fidalgo Island Rotary, Skagit Bicycle Club, and Skagit Regional Health.
Schedule of Events:
9-11 am – Volkswalk registration. Course opens at 11 am and closes at 4 pm.
10 am – The Bicycle Concours d'Elegance will begin at 3rd Street and Commercial Avenue with judged vintage bikes and costumed riders.
11 am – Retro Bike Ride. This is a leisurely ride open to all. Cyclists will circle the downtown loop, then ride out the Tommy Thompson Trail to March Point, returning by 12:45 pm. Some officials will join the ride at Swinomish RV Park Memory Pole to ride to the USBR 10 ribbon-cutting.
1 pm – US Bicycle Route 10 Ribbon-Cutting at 8th Street and Commercial Avenue will feature State Secretary of Transportation Lynn Peterson, Anacortes Mayor Laurie Gere, and WA Bikes Executive Director Barb Chamberlain.