Partners
In addition to our individual members, our community and corporate organizational members and sponsors build a strong financial foundation for the safety, education, and policy work Washington Bikes performs on a daily basis. We thank them for their ongoing support.
Our ORGANIZATIONAL MEMBERS and SPONSORS include:

GOLD WHEEL LEVEL:

SILVER SPOKE LEVEL:

University of WA Transportation Services
BRONZE GEAR LEVEL: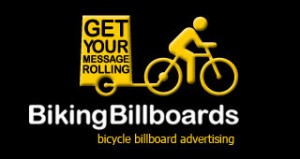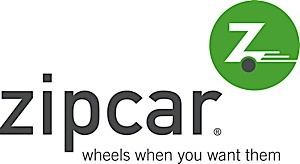 PEDAL PARTNER LEVEL:
Todd Vogel and Karen Hust
HANDLEBAR HELPER LEVEL:
GGLO
Charles R. Wolfe, Attorney at Law
Detours
Schemata Workshop Inc.
Moses Lake Trail Planning Team
Putnam Price Group, Inc.
Element Cycles
SHKS Architects
8 Reasons to Support Washington Bikes as an Organizational Member
Support the most effective state policy advocate for better bicycling: Washington Bikes has led efforts for passage of the majority of state bike legislation adopted in the last 27 years.
Be a part of developing the future of transportation in the state. Washington Bikes works with elected officials and agency staff at the local, state, and federal levels to make our streets work for all users, enabling people and goods to move safely and conveniently.
Build the bike economy in your town and across the state: People on bike and foot spend more per week in local business districts. Retail sales increase, sometimes dramatically, on streets that add a protected bike lane, and homes increase in value based on their proximity to local trails. Washington Bikes works to increase investment in infrastructure to improve riding for everyone and bring those "wallets on wheels" to your neighborhood or town.
Enhance Washington's ability to recruit and retain high-performing employees: Increasingly, talent seeks places to live that are bikeable and walkable. The work of Washington Bikes to increase bike/walk investments and support local governments in developing bike-friendly policy helps keep Washington competitive.
Make Washington healthier and more productive: Bicycling combats the major (and incredibly costly) health issues facing us today, from childhood obesity to heart disease and diabetes. Children who bike or walk to school arrive ready to learn; they can concentrate more and perform better on standardized tests. Employers who encourage their employees to bike to work more often enjoy decreased healthcare costs and a more productive workforce.
Make streets safer for our children and equip riders with the skills they need to ride responsibly: Washington Bikes reaches thousands of students every year through a proven bike/walk skill-building and safety curriculum. Our advocacy has resulted in increased funding for the Safe Routes to School program, creating safer neighborhood connections for students walking and biking to school.
Make Washington the #1 destination for bike travel: Washington Bikes is mapping the US Bicycle Route System in the state and serves as the information clearinghouse for biking in Washington. Working with partner organizations and businesses, we support and link local efforts to promote bicycle tourism to make the state a top destination on the rapidly growing national and international bike travel scene. We build support among local leaders for bike tourism promotion to benefit the local economy. Bicycle tourism adds $400 million/year to the Oregon economy; just think what it means for Washington with its much larger portfolio of great trails and a population twice the size.
Strengthen the voice for bicycling and better communities: Washington Bikes provides bike advocates with the tools and skills they need for effective local efforts and fosters the establishment and growth of local organizations, events, and trails. The work of Washington Bikes in Olympia amplifies these local voices to create a statewide call for better policy and targeted investments, and through our partnerships with national organizations we carry the same message to the federal level.