About Us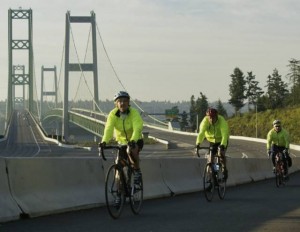 Washington Bikes advocates for bicyclists and a more bicycle-friendly Washington. We make bicycling better.
Our supporters are the key to our success in growing bicycling statewide. With your help our accomplishments include:
Contact Us
Seattle Office
314 First Ave South
Seattle, WA 98104-2620
(Pioneer Square)
Spokane Office
Empire Health Foundation
1020 W. Riverside
Spokane, WA 99201
(No full-time staff located in Spokane at this time.)
Who to Contact
Mission
Washington Bikes works to grow bicycling statewide and to create complete and healthy streets through education, developing more inclusive communities for cycling, building a coalition of organizations, and seeking to make bicycling accessible to everyone.
More About Us